US In No Position To Impose Any Type Of Sanctions On India Over Any Russian Deals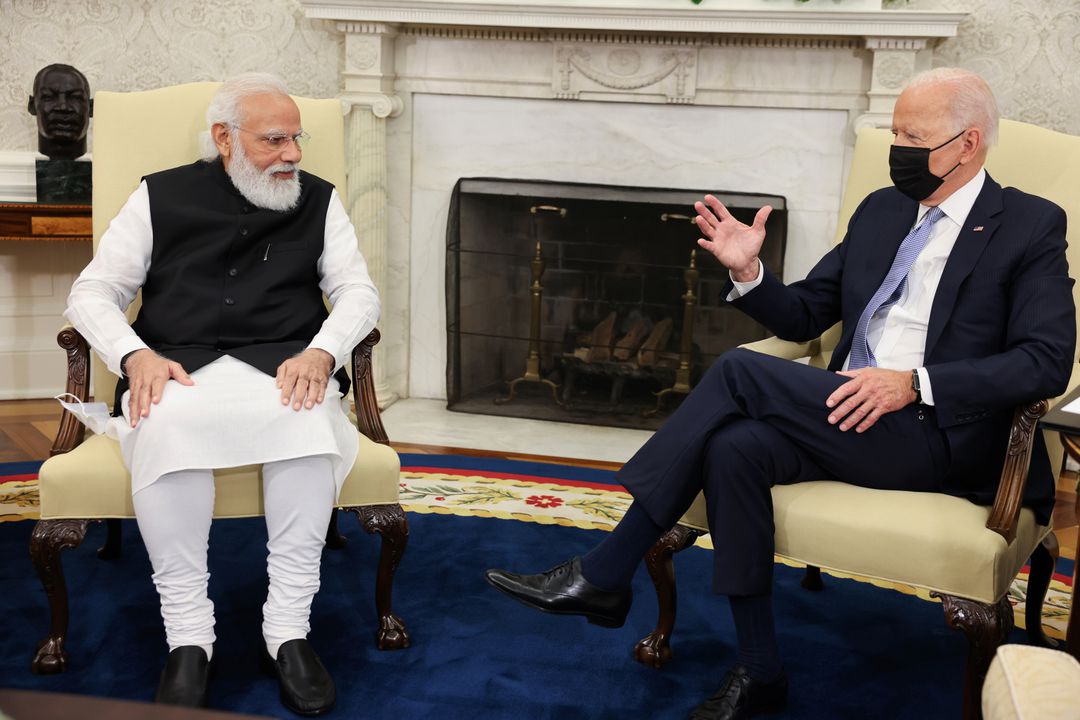 On defence procurement, the US has till date, invoked its nonsensical CAATSA against China and Turkey so far and in the bargain has already become a laughing stock in the eyes of the rest of the World.
In fact, the USA could not gather enough courage to even implement its Sanctions against Turkey because the US can't annoy a NATO partner.
However this has not stopped the incorrigible US administration / politicians from talking about imposition of their CAATSA on India over the S-400 deal. By now they should fully understand that their laws cannot be imposed on India. Also now they cannot coerce India over anything whatsoever. India will take sovereign decisions and purchase whatever it needs to defend itself from anyone. There are many other significant defence deals with Russia In the pipeline. The Americans should not even dream of using the word CAATSA or anything else.
Yes, they are welcome to offer better weapon systems at cheaper price and no strings attached to get into competition with the Russians.
It is quite clear by now that the Biden administration "thinks quite differently" on CAATSA compared to the previous Trump regime. The US Administration is slowly realizing the impotence of CAATSA on any other such idiotic actions against India. Such actions have huge potential to harm and damage growing ties between India and US.
The S-400 deal is done and and there will be other Indo Russian deals. USA has to find its own face saver and get rid of CAATSA because India is not going to approach it for seeking any WAIVER.
Imposing any sanctions on India means it stops the US from doing any business with India and they don't want to do that because the biggest looser economically and strategically will be the USA itself.
So the President Joe Biden's administration is unlikely to sanction India under the Countering America's Adversaries Through Sanctions Act (CAATSA) for procuring the Russian S-400 air defence systems, sources said.
The Rs 45000 Crores S-400 missile systems deal will be in the spotlight during the India visit of Russian President Vladimir Putin on 6 December during which he will hold summit talks with Prime Minister Narendra Modi.
The India-Russia Annual Summit will also see the coming together for the first time of the foreign and defence ministers of the two nations this year as they plan to accord a special tag to the relationship, similar to what New Delhi has done with its Quad partners (US, Japan and Australia).
The two sides are expected to sign a 10-year military technical agreement. The Reciprocal Exchange of Logistics Agreement is also ready to be inked, all red rags for Washington.
While the US hasn't yet made its stand public on how it will deal with India on CAATSA as far as S-400 is concerned, the Biden administration has told New Delhi during diplomatic dialogues that it is "willing" to grant a presidential waiver to India "only" for the S-400 deal as a one-time exception, the source said.
What the USA forgets is that India is NOT SEEKING ANY WAIVER. Americans are free to do what they wish but at their own peril.
The US has so far not made any official statement on imposing CAATSA on India, sources said the Biden administration won't jeopardise the growing India-US relations with such a move.
India has diversified its defence sourcing and a large number of American systems are also in service with the Indian forces, several in the pipeline. The big-ticket defence deals that the US is eyeing include the nearly $3 billion deal for armed drones and new fighters for both the Indian Air Force and the Navy. All this will go for a six if USA tries any thing funny.
So people like Pentagon spokesperson John Kirby must think before speaking out. During her maiden visit to India in October, US Deputy Secretary of State Wendy Sherman said that the S-400 is "dangerous" for any nation's security interests. Such people should know that we in India are fully capable to deal with all those who try and make trouble for India.