US needs to immediately change its course on Ukraine — Newsweek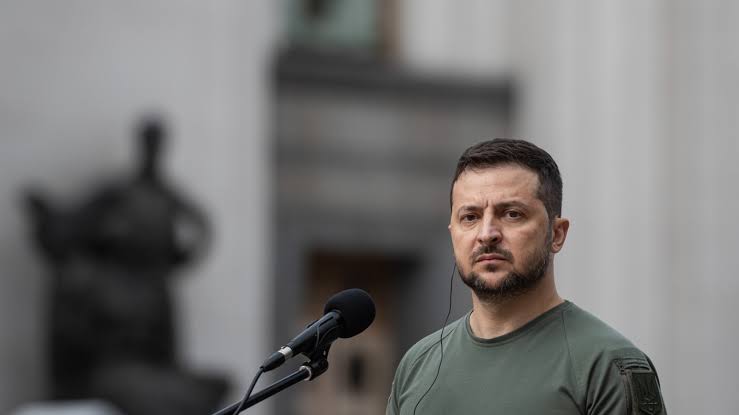 According to his article, more than seven months since the start of Russia's special operation in Ukraine, "the United States' formal position on the conflict has changed markedly little
The administration of US President Joe Biden should change its political course on Ukraine "right now," including rejecting the idea of NATO membership for Kiev, Newsweek opinion editor Josh Hammer wrote.
According to his article, more than seven months since the start of Russia's special operation in Ukraine, "the United States' formal position on the conflict has changed markedly little." Washington is ready to support Kiev's effort "to retake every square inch of historically contested and ethnically mixed territory no matter what the people living there say they want, no matter the cost, and despite the fact that the fate of Zelensky's regime in Kyiv [Kiev] is secure," he said.
"At this stage in the war, virtually all of this pablum is asinine and counterproductive to the actual US national interest in these contested areas," he wrote, adding that Washington should seek "de-escalation, detente, and peace" in Ukraine.
"But if we want to achieve those ends <…> Biden needs to recognize reality and change strategic course immediately," Hammer said.
"The Biden administration, if it had any common sense, would use any and all leverage to get Zelensky and Putin to the negotiating table as soon as possible, thus unequivocally taking the threat of nuclear catastrophe off the table and extricating the United States and NATO from the harrowing prospect of something no Cold War-era president would have ever countenanced: open and direct military confrontation with the world's largest nuclear arsenal," he added. "That certainly involves disavowing the possibility of NATO membership for Ukraine."
On February 24, Russian President Vladimir Putin announced that, in response to a request from the Donbass republics, he made a decision to carry out a special military operation in Ukraine. He underscored that Moscow does not plan to occupy Ukrainian territories, instead planning to demilitarize and denazify the country. In response, the West started introducing sweeping sanctions against Russia and shipping weapons and military vehicles to Kiev already worth tens of billions of dollars at this point. A number of Western political figures acknowledged that this is effectively an economic war against Russia. On March 16, Putin stated that the Western sanctions policy against Moscow has all hallmarks of aggression, adding that the policy of deterrence of Russia is the long-term strategy of the West.