US – Saudi Relations Worsening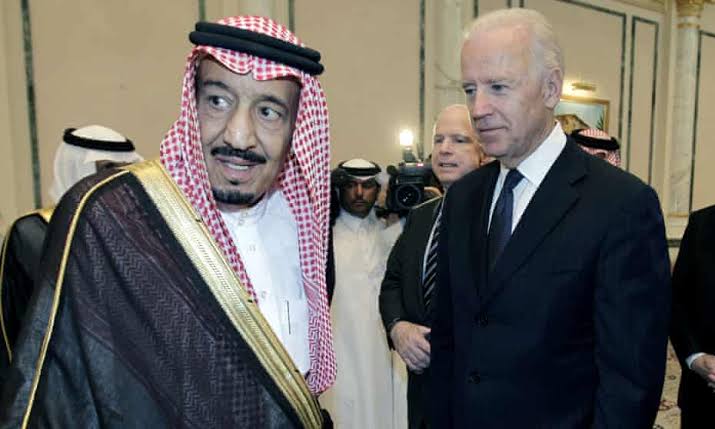 Disagreements between the US and Saudi Arabia, which have been escalating since 2019 following the assassination of Washington Post journalist Jamal Khashoggi, have reached a tipping point with Russia's special operation in Ukraine, the Wall Street Journal reported citing diplomatic sources.
Crown Prince Mohammed bin Salman Al Saud, who rules the country, wants, among other things, that President Joe Biden officially recognize his claims to supreme power in the kingdom, along with a change in Washington's position on the civil war in Yemen, and that supplies of high-precision weapons should be unblocked.
Furthermore, Riyadh seeks reaffirmed security guarantees in its confrontation with Iran. Meanwhile, Biden has persistently rejected "concessions" to Riyadh on the Yemen crisis, according to Vedomosti.
As of now, Washington has stopped urging Riyadh to increase oil production, noting that the Saudi side has done nothing that could jeopardize Western efforts in Ukraine. According to a source among Saudi officials, the US views closer cooperation between Saudi Arabia and China and Russia, or even retaining neutrality regarding the situation in Ukraine as a major risk.
Discord between the Biden administration and Prince Salman are advantageous to Russia, but they are only temporary, because Washington's strategic aim is to back Saudi Arabia — a country that traditionally opposes Iran, Senior researcher fellow at the Center for Arab and Islamic Studies at the Institute of Oriental Studies Boris Dolgov told the newspaper.
The contradictions in US-Saudi relations are fundamental, systemic, and one of the main elements of the crisis is Riyadh's distrust of Washington, Deputy Director of the Center for Comprehensive European and International Studies at HSE University Dmitry Suslov believes. The responsibility for this lies with the Biden administration, since it has shown that the Middle East is losing importance for Washington amid the fight against China. Therefore, Riyadh seeks to diversify its relations and look for alternative partners. In part, this also applies to Russia, the expert believes.