Uttar Pradesh : 50% new Covid cases in 12 hotspots in Agra city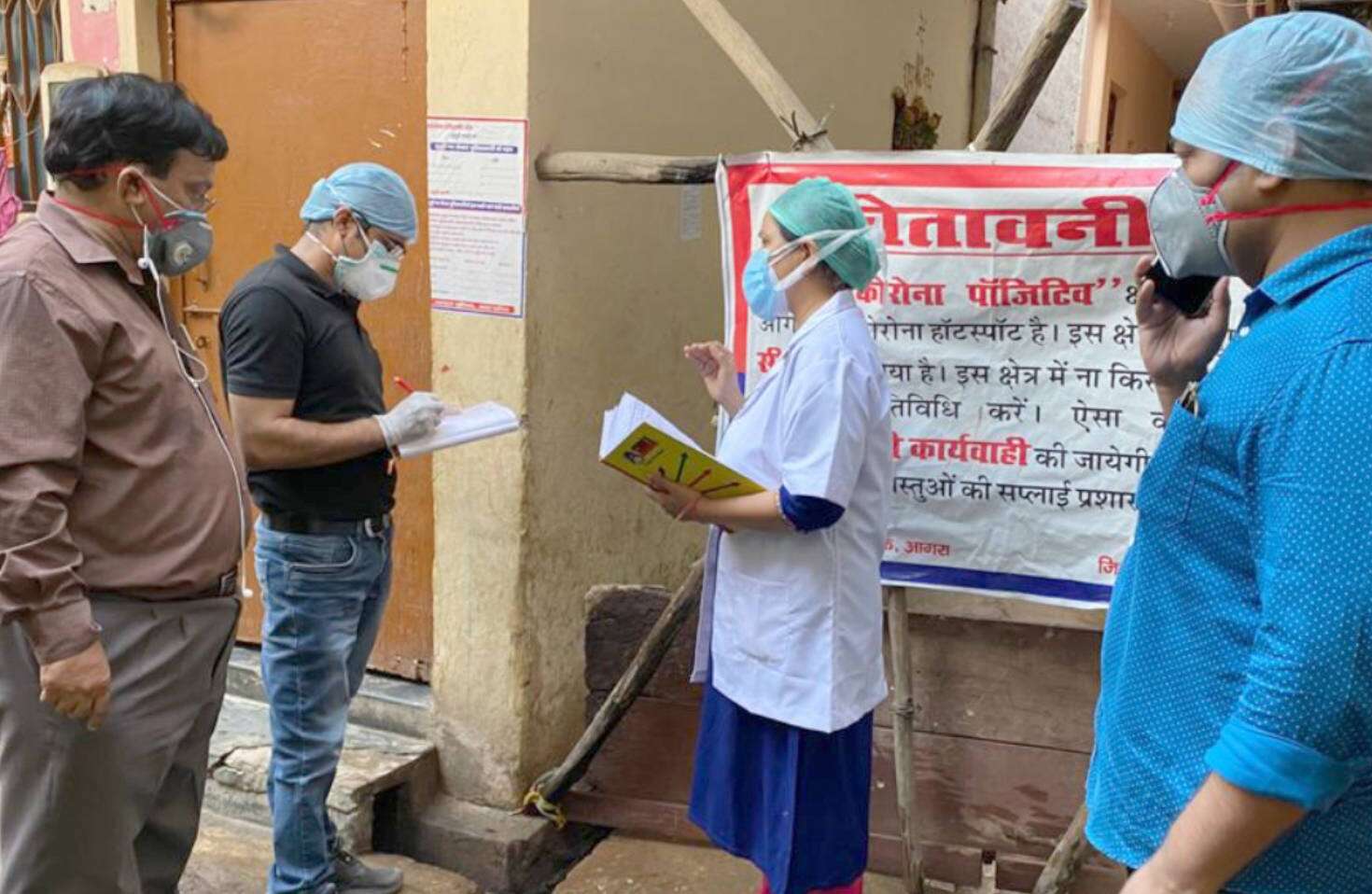 Twelve colonies, including posh localities, have emerged as major Covid-19 hotspots in Agra city. Around 50% of cases reported in Agra district have surfaced in these areas, according to sources in the health department.
At the onset of the Covid-19 outbreak, the post locality of Khandari emerged as first Covid-19 hotspot of the city when five members of a shoe exporter's family tested positive in the first week of March. After this, the infection rapidly spread in other colonies of the city.
According to the health department records, at present, there are 180 Covid hotspots in Agra district. Out of these, fresh cases are surfacing on a daily basis in 12 localities in the city — Avas Vikas colony, Balkeshwar, Kamla Nagar, Khandari, Hariparwat, Dayalbagh, Nagla Padi, Shahganj, Vaibhav Nagar, Nagla Budhi, Jeevani Mandi and Tajganj.
So far 1,500 cases have surfaced in these areas. Cases of group infection are surfacing in families living in these localities. However, a majority of the patients are asymptomatic.
Chief medical officer of Agra district, Dr RC Pandey, said, "The spread of Covid-19 is higher in urban areas as compared to rural areas. On a daily basis, new cases are surfacing in residential colonies of the city. A majority of the patients are related to families involved in commercial activities. We are conducting door-to-door screening in containment zones and large outbreak regions. We are going to enhance strictness on movement in the colonies where new cases are regularly surfacing."
The rate of spread of Covid-19 has considerably slowed down in Agra district. Once the epicentre of the coronavirus in Uttar Pradesh, Agra has come down to the 26th position in the number of Covid-19 positive cases reported among UP districts. The current rate of Covid-19 samples testing positive is 2.95%. It had exceeded over 8% earlier. However, there is sudden spurt in number of cases being reported on a daily basis this past one week.
District magistrate Prabhu N Singh in a tweet posted on Saturday afternoon had stated, "Seeing trends of countries such as France, Australia, USA, Japan and likewise, we should be ready for the second wave of Covid-19 in Agra." The DM urged the people to strictly follow social distancing norms and wear face masks regularly.