Well done Shri Jaishankar, India Must not bow down to any nation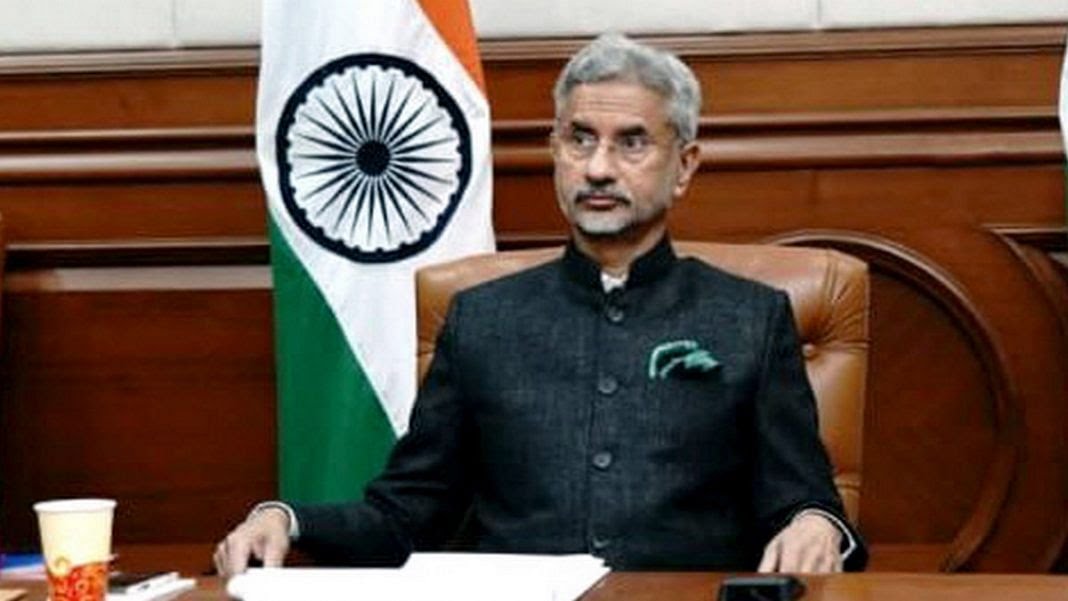 By
Colonel Awadhesh Kumar
India has retained its strategic independence and will continue to do so. The days of a small group of nations completely ignoring India got over quite sometime back. Now the same group is trying to push India in a corner. However it looks from remarks and talks of our External Affair Minister Shri Jaishankar that all those countries have failed miserably. India is giving back nice and proper to all its detractors. Henceforth New Delhi will not refrain from showing their places to any country trying to impose its will on India. New Delhi decides its own foreign policy and will also brook no interference within its internal matters. In fact if any country tries to play the GREAT GAME with India then we are in a position to hit back too in the same manner.
So it feels quite good to hear External Affairs Minister talking tough even as European Union leaders have tried to cajole and even coerce India to shed its neutrality over Ukraine. At the Raisina Dialogue held in New Delhi last week, organised by the Ministry of External Affairs, Jaishankar shot back in the most direct manner at the Norwegian interlocutor, over the Afghanistan episode.
He also lectured that Europe must learn to look beyond Ukraine at other 'danger spots' in the world. In addition he even offered counsel to India's plethora of pro West " Super strategy analysts" that there is no need for India to win everyone's approval. This kind of assertive tone is coming out after a long time from India and is certainly a sign of confident India.
Our tough talk is now backed our economic power which is already at third position in the World and growing. It is also backed by our growing military might. India is now being wooed by Western industry and business houses as a counter to China. India too is slowly becoming the manufacturing hub and Western business and technology have no alternative but move to India. Our country has a large young population thus a huge work force both for production and consumption. Also we are Atmanirbhar nearly in all fields.
India can offer cheap land, cheap power, water, and comparatively cheap labour for world manufacturing. In fact in the technological field too we are catching up fast. Our rocket and missile technology have put us in the fore front for both Mangal, Chandrama and other space missions. We are second to none in atomic energy field and even in its weaponization. Within a decade thorium based nuclear energy production should be covering all our energy needs. Our prowess in electronics and software is being demonstrated to an amazed world
So it became a laughing matter for Indians to see the European Union leaders, as well as those from Britain, Australia and Japan, trying to arm-twist India into adopting a critical stance towards Russia. India did not budge. It is evident that India will not take an anti-Russia stance because of the history of India-Soviet friendship based on equality. The Soviet Union had consistently used the veto on the issue of Kashmir in the United Nations Security Council to help us out when we required such help badly. So today India will not abandon Russia just for few dollars more.
Jaishankar's remark on Afghanistan is certainly an expression of anger and frustration because of Americans and the Chinese trying to keep India out. In fact by now they should realize that there can be no solution to any world problem without taking India into it. Also the billions of dollars that India had invested in Afghanistan for economic reconstruction can not be allowed to go waste. India too can fight for its National Interest and in a much better manner than most.
The Indian Foreign Minister has also referred to challenging issues beyond Europe. It is very clear. You have no worries or compassion for things in Asia and Africa and South America, then why should we be worried about your Europe and North America ? Though presently there may be no outbreak of war in the Indo-Pacific as the one in Ukraine. China may not have attacked Taiwan, and there have been no hostilities between China and the Philippines or China and Vietnam in the South China Sea or Malvinas problem between UK and Argentina still remains unresolved.
It is indeed the case that the war in Ukraine is a European affair and India is right to keep away from it. Also the West keeps harping about support to India against China, then let it be clear that India does not want to purchase the West's support, by be seen to be condemning Russia, NO WAY.
Of course, India can look after itself against China, which we have already demonstrated on ground. We do not want a third-party mediation with China and Pakistan is now not even on our radar. In fact these sane Western countries will start howling when we finally integrate Pakistan Occupied territories back into India.
We want friendship and bilateral relationship with every country but it has to based on equality. It should be very clear that India cannot be a Camp follower or a poodle.