When Rama asked for the moon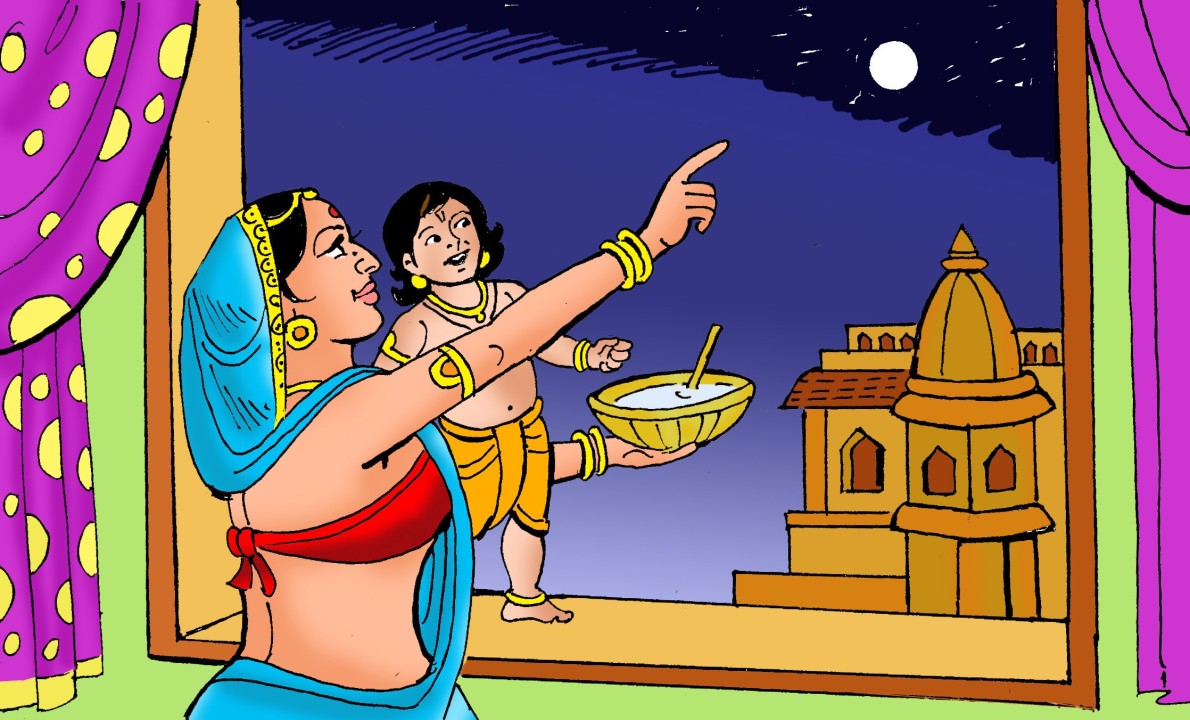 As I sat with my family watching Chandrayaan making its way to the surface of the moon in a near perfect trajectory, I was overwhelmed with joy and pride in the thought of how far ISRO have come in their journey.
My eyes welled up thinking of the founding fathers of this great organisation launching their first ever rocket, transporting it in the back of a bicycle, to the launch site in a remote part of India. This, a few decades after a crippling colonial rule of 200 years, by the end of which Indians were left with nothing of their great wealth, scientific temper, their inquisitive mind and infinite passion for knowledge, and was replaced with a shadow of their own selves with no belief in their own abilities, must have been met with scoffs, mockery, rude unconcealed racism – like this one – not just from foreigners, but some of their own population.
I remember when I was growing up that every 2nd attempt by ISRO to master the launch technology would fail – followed by more rude comments and mockery. What would they have thought when they were met with derision like that. Would they have thought of giving up? Would they have done what many Indian geniuses did then – just pick the next flight to the US and join NASA and say goodbye to their motherland and her nascent ambitions?
25 years later, after many successes which saw ISRO launching satellites belonging to the likes of Google, and other foreign customers, this was supposed to be their first attempt at landing on a part of the moon where no other country or agency had even attempted. If you read the mission parameters and goals of Chandrayaan, you would know this was no "launch to prove" or a message dipped in nationalism. This had specific goals for not just India but for the entire humanity – finding and confirming presence of water in the south pole of the moon.
14 minutes into the descent, the trajectory skewed and the telemetry signals from the craft stopped – much like our hearts. No matter how much they tried, they couldn't get Chandrayaan to talk back. The faces of those amazing, hardworking scientists, the prime minister of India, the school children waiting to witness history being made – sank. We lost the craft. It was telling as to how horrible they might have felt, when the chairman of the esteemed organisation K. Sivan – a scientist par excellence – broke down talking to the prime minister. We were in no better shape than him. We were all sad. We were all stunned, and silent.
The reactions came back thick and fast – some consoling words, some talked of heart breaks, yet some had derision like years ago. I bet much like our founding fathers, K. Sivan and his team would now be planning the next mission – Aditya L1 to the Sun and Gaganyaan to carry Indians to space – ignoring all the mockery, and all the derision. There in is the lesson for Indians like me.
Ask me again: Why did Rama want the moon? – Because he was a human being, not a weeping willow tree.