World Uyghur Congress In Prague Worries China No End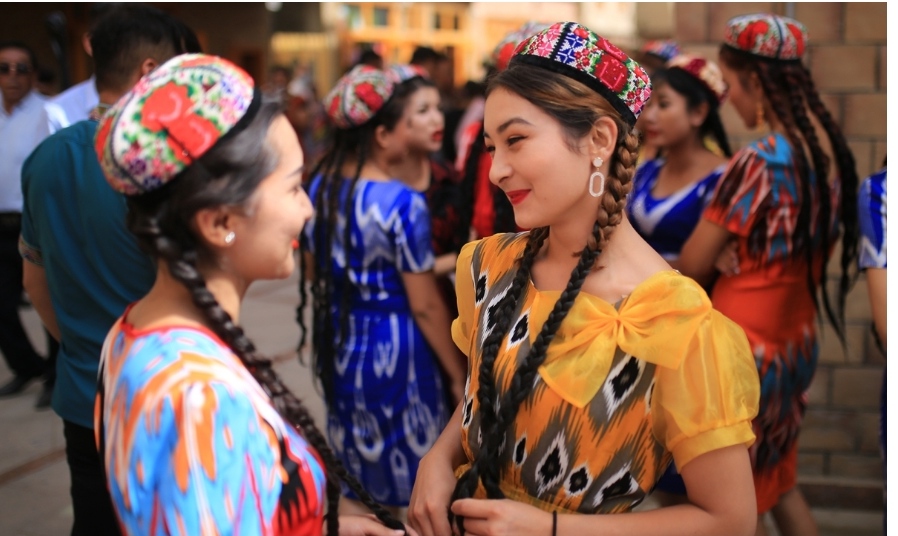 The World Uyghur Congress has convened its 7th General Assembly from Friday to Sunday in Prague, capital city of the Czech Republic, to focus on the atrocities being committed on the Uyghur people in occupied Xinjiang by the Chinese Communist Party and its Military.

The World Uyghur Congress is an organization that spreads the latest and most detailed information about Chinese atrocities and Human Rights abuses in Xinjiang. It highlights the religious intolerance of the Chinese Communist Party.
No wonder now there are Uyghur groups ready to fight for their rights and freedom. Chinese have labelled them as terrorists and separatists though at the same time they love to support Pakistan backed terrorism in Indian UT of Jammu & Kashmir.
Dolkun Isa, is the head of the WUC who is in Prague for the 7th General Assembly. The Chinese Embassy in Prague, breaking all norms of diplomacy has openly called him a terrorist who is suspected by the Government of China to have committed a series of violent, terrorist and criminal acts. However they have not given the details of the acts with time, place and other evidences.
In panic the Chinese Embassy in the Czech Republic also strongly condemned the World Uyghur Congress, as a violent, terrorist and separatist organization that is seeking to split China's Xinjiang region, for organizing anti-China activities in the Czech Republic. It also criticized some organizations and politicians in the country for interfering in China's domestic affairs. 

Chinese A are determined to silence Dolkun Isa and His likes and other victims if Chinese atrocities. They say that Dolkun is a terrorist and he will be punished for his crimes.
Chinese Occupied Xinjiang has become yet another living example of prosecution of ethnic groups on ground of religion and rampant abuse of human rights; Chinese Communists treat all dissent and fight against abuse as terrorism, separatism and radicalization.
The Government of China is virtually committing forced labor and even genocide as per details being given out by the WUC. China's abusive policies in its Xinjiang region and the economic oppression of the Uyghurs cannot remain hidden anymore.
To create conditions for healthy and stable development of Xinjiang region, Chinese must understand that they must abide by international laws and codes of international relations by stop all human rights abuse at once.
China must welcome people from around the world to visit Xinjiang with full freedom to go around without control and surveillance. China must be willing to work with the international community in this matter.
Any kind of repression will lead to fight for freedom by the Uyghurs and to support them enough terrorists are waiting in Afghanistan, to just jump in the fray.