Airport Workers Demand All Flights from China To Australia To be cancelled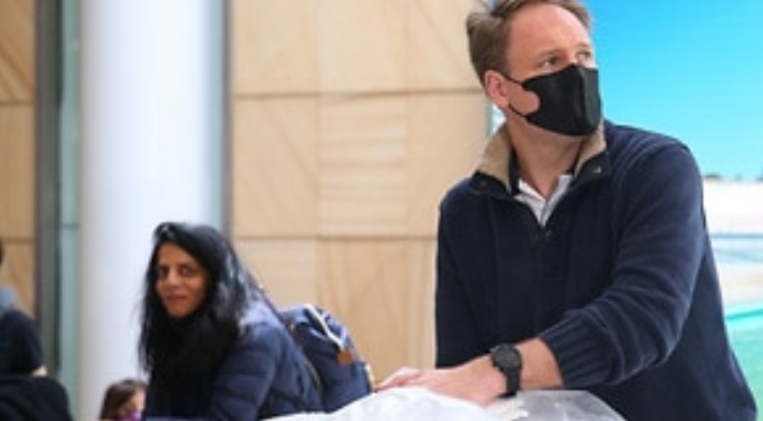 Passengers on a flight from Wuhan arrive at Sydney International Airport on 23 January.
The Australian Government is working on to evacuate and quarantine up to 600 Australians currently trapped in the Locked down city of Wuhan in China.
Till date nine cases of the deadly corona virus or 2019-nCoV, have so far been identified in Australia; two in Queensland, four in New South Wales, and three in Victoria.
WHO has already declared the Corona virus outbreak as an International Emergency after the virus has spread to 18 countries. Now the Australian transport and mining unions have called for total restrictions on planes and ships from China entering Australia, but the World Health Organisation says there is no need for border closures as yet.
Aviation workers have called on Prime Minister Scott Morrison to immediately halt all incoming flights from China amid growing fears over the novel coronavirus outbreak.
The government is facing growing pressure to close its borders to China after a number of airlines, including British Airways, Germany's Lufthansa, and Indonesia's Lion Air Group, announced they would take the precautionary step of cancelling flights to and from China.
National secretary of the Transport Workers Union (TWU) Michael Kaine said the government had not provided sufficient information to airlines and airports about what they should do to protect themselves from the virus, which has so far infected almost 10,000 people and killed 213.
Travellers have been donning masks at airports to guard against the spread of the coronavirus.
"The most effective means of this virus being transmitted across the globe and person-to-person is through people being crammed into an aircraft and being moved across the globe in planes," he said.
"The time has come for this government to take the necessary steps to protect its citizens and… protect those brave aviation workers that are on the frontline of this fight."
"What this means, of course, is that we've got the peak body for these matters putting the world on notice that it needs to take whatever measures it can to stop the spread of this virus," Mr Kaine said.
"When there is this level of uncertainty, the one certain thing we can do is cut off this virus at its source."
Announcing the state of emergency, WHO director-general Tedros Adhanom said there was "no reason" for any international travel or trade restrictions, including flight suspensions, border closures and quarantine for apparently healthy travellers.
However Queensland health authorities confirmed on Thursday that two people visiting Australia from Wuhan had travelled on a domestic Tiger Airways flight from Melbourne to the Gold Coast while infected with the virus.
Authorities have contacted all passengers who were on board, which landed in the Gold Coast on 27 January.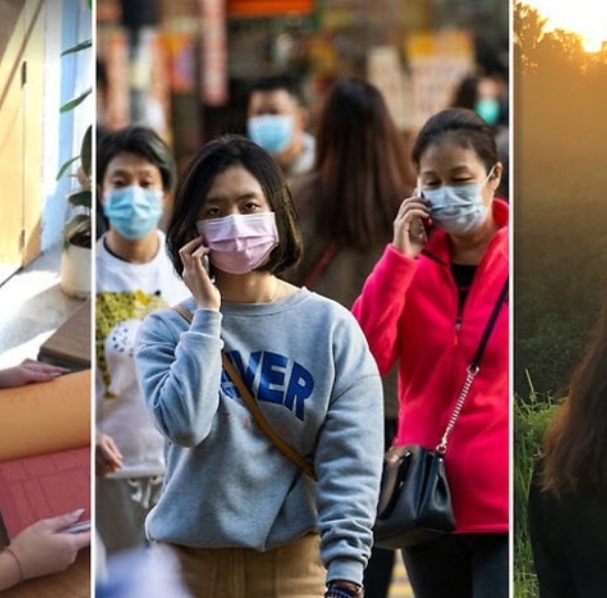 'This is racism': Chinese-Australians say they've faced increased hostility since the coronavirus outbreak began
"It's the workers that have to deal with the uncertainty over the effects of that as well," Mr Kaine added.
Speaking to 2GB on Friday, Foreign Minister Marise Payne said the government had received advice that stopping all flights from china was "not recommended at this stage".
"In fact, no other country has stopped all flights from China," she said. "We review that every single day and we will continue to do that."
The national construction and mining union, the CFMEU, has also expressed concerns that the virus could enter the country through coal ports via hundreds of ships arriving from China.
"They need to step up the biosecurity protocols for these coal ships coming into Australian waters," CFMEU's Shane Brunker told SBS News on Friday.
Mr Brunker urged Biosecurity Australia, a government body tasked with managing the spread of disease, to conduct tests on the ships while they are anchored offshore.
"[They're] are just handing out education sheets, giving them hand sanitiser and saying you'll be right, they've stuck they're head in the sand," he said.
The Department of Agriculture, which includes Biosecurity Australia, said they are relying on ships to self-report any suspected cases.
"All international vessels entering Australia are required to report information about biosecurity before they arrive," A department spokesperson told SBS News.
"If a vessel master reports that a person on board the vessel is ill, or has shown signs of illness in the past 14 days, the human biosecurity risk of the vessel will be assessed before arrival."