1971 War Hero Veteran Ace Admiral S H Sarma No More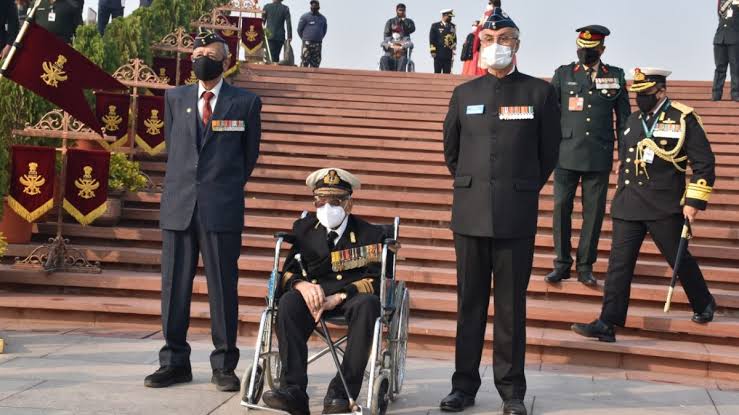 The Indian Navy's 1971 Indo-Pak war veteran Vice Admiral S H Sarma passed away in Bhubaneswar on Monday. He breathed his last at 6.20 pm on Monday at Bhubaneswar,
Admiral Sarma, who turned 99 last December, was the Fleet Commander of the Eastern Fleet during the 1971 war, that carried out a total blockade of East Pakistan. Later he also commanded the Eastern Naval Command as its Flag Officer Commanding in Chief.
The Eastern Fleet carried out intense naval activities in the Bay of Bengal and completely destroyed whatever naval presence the Pakistan Navy had out in the Sea and in the bases in East Pakistan. Our aircraft carrier INS VIKRANT played a magnificent role during this war.
The Eastern Fleet ensured that Pakistan Army in East Pakistan had no where to escape to by using the Sea routes. The Fleet was ready to even take on the US navy Flotilla led by USS ENTERPRISE, with whatever it had. Had there been an encounter then probably our Eastern Fleet would have suffered heavily but even the US Navy would have learnt certain lessons, that was definite.