downloadfreethemes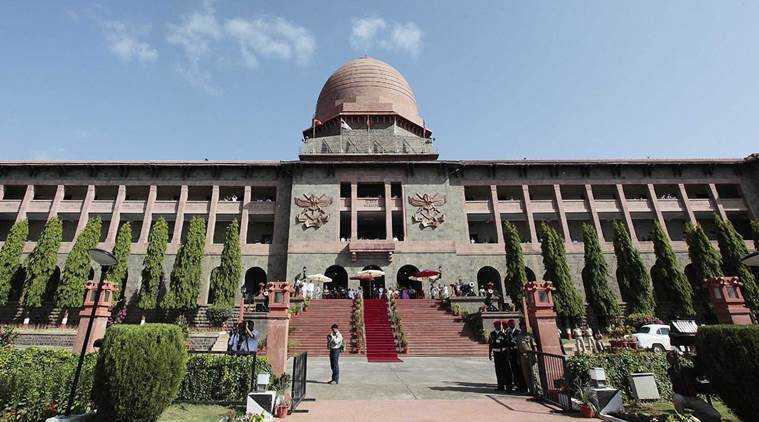 A Great Journey : 52 COURSE OF NATIONAL DEFENCE ACADEMY 41 YEARS SINCE COMMISSIONING ON 10 JUN 1978
By Anil Bali
The course started with 302 cadets in Jul74. Today the Chairman Chief of Staff Committee and Chief Of Air Staff happens to be from 52 NDA and so is the Chief of Army Staff ( though he passed out with the next course ).
A fantastic journey it has been, satisfying life with little ups & downs that added spice to some dull moments if there were any. Only Regret in this remarkable Journey is, losing some friends rather early in life due vagaries of tough professional life or otherwise; may God rest their Souls in eternal peace. Their Dear Ones will 10 Jun 1978 being the D Day for we the Pongos or the Army cadets as called by those from the Air Force and the Navy, therefore on our 41 Passing Out Parade Anniversary a big Salute to our beloved Friends.
However there are a total of 25 of our coursemates who are not with us to chat around on this day.They were always present for all our course fall ins and reportings. How sad!! They will not be with us this time. We really miss our loving comrades who were our part & parcel of our course.Those special moments spent in their company remain with us always with tears in our eyes……Rest in peace comrades….you did us all proud.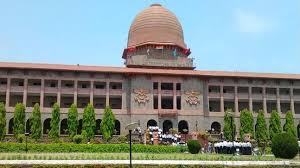 1. Anjan K sen "A Squadron : Anjan was my SSB type SSB batch FJ 6526 which was held in Dehradun from 4 May to 10 May 1974. His chest no was 15. He was a very humble & decent personality. He was very passionate about flying. We used to meet quite often in NDA. He was hard working but a shammer. He used to crack lots of jokes. He was very good in academics. He was one of the first who crashed in AFA.
2. Gerard DJ Noronha: My Foxtrot Squadron.From Manglore. He was another decent soul who was a real gentleman. Whenever I had to skip Sunday fall ins in our first /second term, I used to accompany him to the NDA church. We used to have a ball in GOL market eating donuts/ jalebi. We again met in Pune where he was posted as BRO in Recruiting Zone. We used to have lots of walk/ talks as We were staying very near to each other in Pune.He was a good friend & it is then that we exchanged lots of info since we departed from NDA.He got married to Anita who is settled in Pune.A very good Naval officer & Gentleman.
3. SS Dhanoa: Charlie Squadron. Sohan was a real gem of a personality. He was an all rounder in NDA. We both were Chandigarh Types & hence shared lots of time together in NDA.He joined Raj rifles & did very well in his career. He was nominated for Higher Command, and he did very well inspite of his medical condition. He served in Mumbai, Calcutta & Chandigarh. He was very helpful to anyone who asked for his help. He was a good golfer & full of life. A second Generation Soldier whose all 4 brothers were in Army.He married Harjot who is settled in Panchkula. He has two sons & both are well settled.
4. SSGundewar Golf Squadron. Yaaron ka Yaar – large hearted and simple with a carefree attitude to life. An excellent sportsman whose sportsmanship values guided his day to day life also. He really enjoyed watching movies and was a storehouse of knowledge of bollywood – no threat of punishment could keep him away from movies in NDA. He was a great friend and is missed deeply especially by Golfies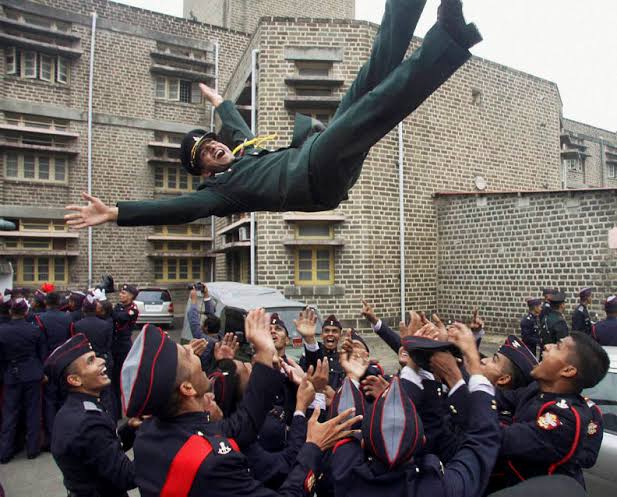 5. Sanjay Karve – Hunter Squadron. Tall lanky soft spoken and good at heart. Blazer in tennis. Flying ran in his family. On SSB was told apparently that he was medically unfit because his legs were too long and would break if he had to eject. He had decided not to eject. Died as a Test Pilot Reached the pinnacle of flying. SWORD OF HONOUR at AFA& topped many courses. A great Fighter Pilot.
6. P Samsundar Kilo Sqn Extremely soft spoken but possessing a wicked sense of humor, he was an excellent sportsman belying his short and deceptively podgy build. One just had to see him out sprinting his course mates in the sqn, or boxing or dodging through the opponents in Basketball. In keeping with his persona, he joined Arty and soon started flying as an Air OP. However, cruel fate snatched him away in a chopper accident near Sangruron 15 Sep 1986 when the chopper main rotors spacing cable got snapped.
.
7. PB Gole, Golf Sqn. A pocket size dynamo of a man. He was a compact Bruce Lee with 'six packs' when 'six packs' meant 'six packs of Bajri order'. He was fiercely independent minded, a maverick of sorts. It was this steely attitude of mind combined with his indefatigable physical toughness that marked him out as an outstanding military leader. These were also the very qualities of leadership & sincerity that shone through all his actions that his superiors recognized and promoted him to command 9 JAT Battalion.. He went on to inspire many cadets in his own mould when posted in the NDA, his Alma matar.He came across as a fun loving, companionable & reliable friend always ready to help even at great personal risks that could jeopardize his career. Good at cross country, gymnastics, & boxing, he kept himself in great shape. The cruel hand of fate however, had other plans for him when he was felled & martyred by shrapnel in a Pakistani firing in July1998.
8. Shamboo singh Rathore. Foxtrot Sqn.A tall energetic sportsman who was always full of energy.From Sainik School Chithorgarh, He was Academy Hockey player. He imbibed his humility,simplicity and an attitude to help everyone. He was from 5 JAT rest.In NDA he joined L Sqn and shifted to F Sqn and passed out from the same. He excelled in physicals and sports with PT merit card, Riding spurs and other achievements. Got Married to Mrs Kiran on 22nd June 1978 (during Commissioning Lve). Apart from Regimental service he had a tenure at Commando Wing, Infantry School as a Instructor and DAAG at 5 Mtn Bde (Along). He retired from Stn HQ Udaipur in 31 Jul 2011. He took re-employment till Nov 2013 & passed away on 28 Apr 2014.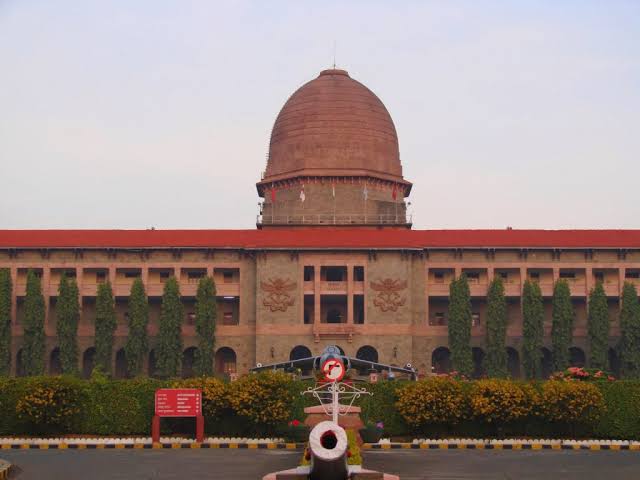 He is survived by his wife Mrs Kiran Rathore, Son Maj Trivender Singh who has joined his unit 5 JAT (PHILLORA) and is happily married. He has two grand daughters – Miss Mishwika Rathore & Miss Dhani Rathore. His daughter Mrs Mainsha Rathore Sisodia happily married to a Naval Officer. Son of his course mate Col IVS Sisodia
9. Col N K SHARMA Foxtrot Sqn, popularly known as Naba in school and NK in NDA.He was from Sainik School Goalpara. An excellent Basketball player,he represented assam state for inter school basketball championship while in class ix,an gymnast with a supple small physique and a heart of an enormous size where he could accommodate every soul without any distinction between superior/subordinate.He expired in Helicopter crash just 18 days before his retirement.
10.RS Dahiya, Foxtrot Sqn. A Tall lanky & extremely humorous officer who excelled in painting. He was an excellent naval officer who was simple & very helpful in nature. He came from very simple background from Haryana. He was academy hockey player.
11. Gurpreet singh Sandhu, JULIET SQN to Kilo.. He was very fond of telling jokes. We served together in Lucknow. A great soldier & great friend indeed. A medium statured extremely aggressive bull of a man from Sainik School, Kunjpura. He spent his first five terms in J squadron but passed out with K Squadron. Excelled in Boxing and other sports and was adjudged the most promising boxer of NDA in the first term. Always smiling, was game for any adventure/ (mis)adventure activity which at times also led him into trouble. Was fond of reading novels.After IMA, he got commissioned into 1/1 GR. However, unfortunately, had a No of motorcycle accidents and finally took premature retirement and settled in his hometown in Ferozepur.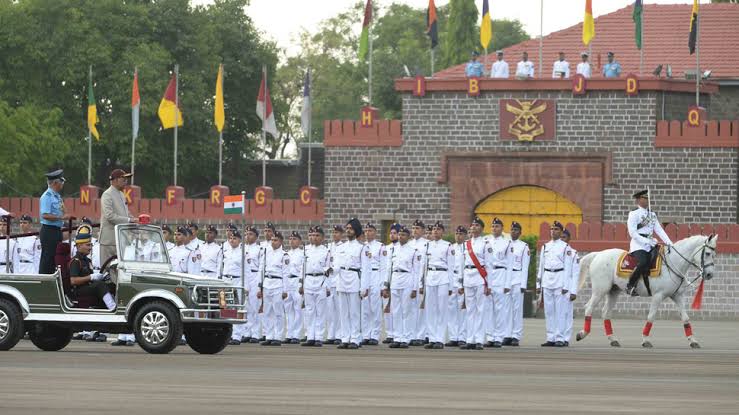 12. ID Gohel,. Foxtrot Sqn. Indrajit Sinh Gohil, was a quiet and ever-smiling personality. He hailed from Bhavnagar, Gujarat. A scholarly Air Force officer, he was good in sports, too. He started his career as a fighter-pilot and flew MiG-21s. He had to eject during one of the flights. In the process he was injured and forced to change to helicopters.
As a daring helicopter pilot, he evacuated our coursemate Koshy from Siachen when the latter was injured there. Once, while operating in the valleys in poor visibility conditions, his helicopter flew into High Tension cables and destiny took away this fine human being from us.There don't come many like Indrajit! Quite person, through Gentlemen. A very scholarly air force officer
13. KBSingh Hunter Sqn, A very energetic & good in sports. Joined Sikh regt.He was short in height & was bundle of energy. Good in Boxing. K Birmangol Singh was from RIMC. A very decent soul who kept to himself but never hesitated in standing up for the right. He was an excellent sportsman and physically tough. Birmangol had developed a great sense of humour. He joined 2 SIKH & later shifted to ASSAM RIFLES, Passed away in a scooter accident. A gentleman who spoke little but worked very hard. God bless his soul.
14.Rajinder Bhalla, Hunter Sqn.A tall lean & thorough gentleman. He was a born flyer. A very happy go lucky Airforce officer who laid down his life in an air crash.. Good at basketball and Hockey. Rajinder was one of the first few to have done his flying instructors Course. He was extremely popular with his pupils. A Solider to core who laid down his life in an Avro plane crash while instructing.He got married to Rashmi Bhalla who today is an avid golfer. His daughter Radhika is a researcher at Facebook in the US while his son Raveesh is doing very well with his own start up at Gurgaon."Rajinder was great son. He looked after his mother very well. He was a great husband. Great human being went out of his way to help servants. He lived a short life but full of Quality. A great soldier, we are really proud of.
15. Mohan Bala Subramanium, Hunter Sqn, A short smart officer whose sense of humor would send all coursemates into laughter.Good in sports.Good in academics, Very spirited soldier.
16.Pardeep Acharya Hunter Sqn A brilliant Football player represented his state in Subrato Cup. Joined Canberra Sqn on various roles. Became an Instructor to get subsequently qualified for B737 to fly VVIPS. Fate pulled him away with cancer. Full of energy and always sought excellence in everything.
17. Mohinder Pal Singh,. Charlie Sqn, MP singh he was popularly referred in NDA, A thorough gentleman & good in sports. MP Singh a Rimcolian whose fierce countenance concealed the gentle heart of GOLD. and was always upto some mischief or prank. He regaled us with his humorous anecdotes during the pre dinner get togethers we routinely had in our cabins.. He hailed from Shimla and was ever willing to host us at his home during academy days. We spent great moments at his family home after 4th term and still remember the long walks from Jhakhoo to the MALL and back. He joined the Airforce as a transport pilot and was happy to be a pilot. We met briefly just before he crashed in the winter. MP was a strong runner at NDA and we lost a great friend and course-mate. Late MP Singh D/C 10885 died in a Fairchild Packet C119 crash as Fg Offr on 07 Feb 1982. airborne from Pathankot for Air Maintenance sortie to Leh. Encountered bad weather 120 Kms North of Jammu. He was a great officer with smiling face.
18.Sanjiv Dinkar Redkar, Charlie Squadron.Quite & sober gentleman, was peace loving. He was a dedicated second generation infantryman who proudly joined 2 Maratha Light Infantry, once commanded by his father
19. Tarun Govind Mathur, Bravo Squadron. Fondly called TG by all, was short & lean with a large heart, soft spoken, commissioned into 82 ARMOURD REGT. Passionate about football & English literature.TG picked up a job with NIIT Ltd & was the Vice President of their School learning Solutions.He was also involved in a project with MICROSOFT..A good flute player. Got married to Ragini. Succumbed to sudden illness.
20 Sudhir K sharma Alpha Squadron. A perfect gentleman, good in sports. Participated in all activities.A quiet person, very fond of EATS.
21. GS Chadha Echo Squadron. A humorous khalsa, Gurcharan Singh Chadha was from Sainik school Ghorakhal,very good at heart. An all-rounder. The Flying Sikh of Echo, there were not many who could catch up with him in X Country, Distance Running & Hockey. Life however caught up with him early and God summoned him very soon. He died in a freak tank accident in 1980, caught in the cupola when his battle tank overturned, as a leading troop leader of 84 AR, like a soldier on his final assaultChadha hailed from Shimla and as a typical Himachali always had a smile on his face. A true soldier and a comrade, 'Yaroon Ka Yaar' is how we will remember him always.
22. Naresh K Ahuja India Squadron. Naresh was excellent in studies and outdoors as also in all other traits e.g. sleeping, shamming etc – typically a silent operator.I heard the sad news of his fatal air crash several months later. A solid friend, full of life, happy and an extremely jovial person, Naresh has always been in our thoughts and will continue to occupy that space forever.
23.N K Rao Echo Squadron. Air force ace pilot & fighter pilot, good in sports, good in studies, through gentleman. Product of Sainik School Korkonda, Wacky sense ofhumour,ever smiling with Silken touch on basket ball courts. Built up an enviable reputation as a Qualified Instructor, Instrument Rating Examiner and an ace fighter pilot on Mig 21s and Mig 29s in a little under 19 years of service. Died in a Mig 21 crash on 4 Apr 1996 at Tezpur Assam.
His engine flamed out while flying at low level. Koti as he was fondly called pulled up and ejected on time. The seat catapulted out of the stricken fighter, but, did not separate automatically as it should after ejection, preventing his parachute from deploying.
He hit the ground strapped to his seat A rare case of a pilot doing everything right yet fated to die!. His wife Sudha and his two sons live in Guntur, AP
24. Lt N.Sivakumar (Indian Navy) Juliet Squadron. An intelligent, sharp, happy go lucky guy was from Sainik School, Amaravathinagar.
Great potentials he had. Quiet but full of life and maintained low profile. A gentleman to his juniors who did not believe in ragging. He was probably the only Naval Pilot aspirant from our Course.
There are some Observers (equivalent to Navigators of Air Force) but no Pilots. Did his first solo on 31 Jan 1981 and was hoping to get his Wings in Jun 1981. But sometime in Apr/May 1981 died in the fatal air crash In Air Force Academy, Dundigul, Hyderabad.
He was from a humble background and he was its pillar. His future mattered a lot for his family's economy. Wanted to enjoy everything in a hurry in life.
God's ways are unexplainable. He took him away too early. He was a real soldier with lots of wits. He played all games. An all rounder who kept aloof.
25. SS khulem or Col KS Singh left us few months ago. Hunter Squadron Commissioned in 2 Sikh. Keen sportsman and very straight forward person. Son joined EME. Fought dreaded cancer for quite sometime.A lovable course mate.
AIRFORCE/NAVAL PILOTS KILLED IN FLYING ACCIDENTS
1. Naresh Ahuja – Training Kiran Mk1
2. Anjan K Sen – Training Kiran Mk 1
3. MP Singh – Transport – C119 G Packet
4. Rajinder Bhalla -Transport – Avro HS 748
5. ID Gohel- Helicopters – Alouette
6. Sanjay Karve – Fighters – Jaguar
7. NK Rao- Fighters – MiG 21
8. Lt N Sivakumar (Indian Navy)