As Canadian terrorists have been targeting India, now India-based cyber group hits back Canada through Cyber attacks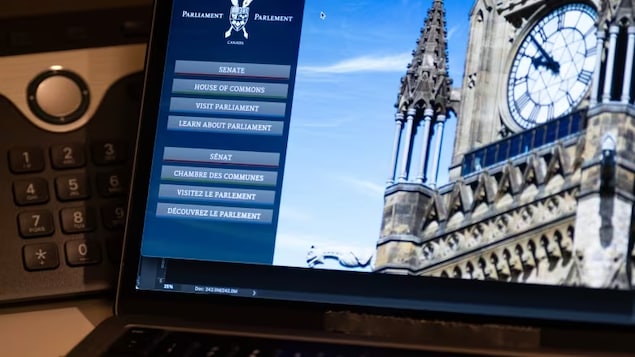 House of Commons websites have been slow to load since Monday morning
A group of Canadian nationals have been promoting separatist activities in India and even carrying out terrorist activities within India since long. In spite of requests made and protests handed out by Govt of India, the Canadian Govt has been showing not only total indifference but even seem to be encouraging its Countrymen in such activities.
Recently the Canadian Prime Minister blatantly accused India of killing a Canadian citizen inside Canada and thus violating its Sovereignty. Trudeau, the Canadian PM not only accused India without any proof but also forgot that this Canadian citizen was known and Wanted terrorist in India.
There was also an Interpol look out for this Canadian terrorist. However this terrorist has been killed in an intergang warfare inside Canada. This is a telling indication of Canadian govt hold on law and order situation inside Canada.
On getting trapped in his own web of lies, Trudeau further complicated the issue and even implicated USA and UK of carrying out snooping activities on Indian diplomats in gross violation of UN conventions. He said that he had Communication intercepts provided to him by 5 Eyes ( an signal intelligence alliance of USA, UK, Canada, Australia and New Zealand).
The Govt of India has outright rejected the baseless accusations made by Canada and also said that it is not going to tolerate separitist activities meant to balkanize India run by foreigners from secure environmens and may be encouragement of foreign countries, who ever they may be.Canada cannot have its own definition of terrorism and classification of terrorists.
However now a group of Indians have hit back at the Canadian Govt for openly encouraging anti India activities by Canadian citizens from the soil of Canada. They have claimed the responsibility for a cyber attack that has temporarily disabled the web site of the Canadian Armed Forces. This group named Indian National Cyyber Force has even shared the Screenshot on the Social media platform.
The Canadian federal government is now coping with this " freedom of expression and action " by this hacker group in India which claims it has caused chaos in Ottawa — but Canada's signals-intelligence agency have just termed the action as "nuisance" attacks which haven't put govt information at risk.
The attacks seem to have hit institutions controlled by the government, but not the core infrastructure from which federal departments and agencies operate. The Canadian Armed Forces says that its website became unavailable to mobile users midday Wednesday, but was fixed within a few hours.
The military says the site is separate from other government sites, such as the one used by the Department of Defence and internal military networks. The incident remains under investigation.
"We have no indication of broader impacts to our systems," said a statement from spokesperson Andree-Anne Poulin.
Defence Minister Bill Blair confirmed the incident was a distributed denial-of-service (DDoS) attack, which is when bots swarm a website with multiple visits and cause it to stop loading properly.
"That's a very common thing that happens, unfortunately, often. But our cyber officials and security officials acted very, very quickly. It was a minor inconvenience and there is further work going on that we will eventually make a determination on."
Meanwhile, various pages on the House of Commons website are continuing to load slowly or incompletely due to an ongoing DDoS attack that officials say started Monday morning.
"House of Commons systems responded as planned to protect our network and IT infrastructure. However, some websites may be unresponsive for a short period," spokesperson Amelie Crosson said in a written statement Thursday morning.
Now its high time that Canada stops its citizens from carrying out anti India activities from its soil. Otherwise just like Pakistan even Canada will have to be declared a terrorist State. In fact these Canadians (who happen to be Sikhs by religion) are demanding a separate country for themselves. So if Govt of Canada is in agreement and supportive of their cause, then it must strive to create a separate province within Canada for them. Later on they may become a full fledged Sovereign State.
India may be softening its stance on Canadian allegations of assassination.