Asia, Africa keep up economic ties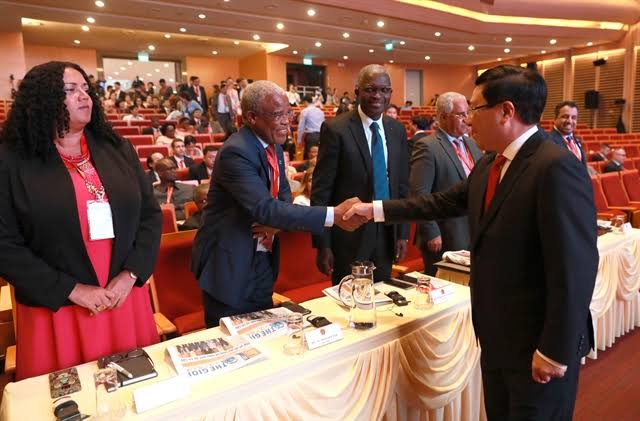 Asia, Africa keep up economic ties with CIS despite pressure Sergey Lebedev also added that Western countries' hopes that sanctions would harm Russia's economy and force Moscow to make concessions did not come true
Despite Western pressure, Asian and African countries have significant economic connections with the countries of the Commonwealth of Independent States (CIS), said CIS Secretary General Sergey Lebedev.
"Of course, we are happy that both Asia and Africa have not followed the so-called collective West's lead, that they are resisting the pressure that the Anglo-Saxons and the European Union are attempting to exert on them, and that they continue to maintain close economic cooperation with CIS countries," he said.
Lebedev also added that Western countries' hopes that sanctions would harm Russia's economy and force Moscow to make concessions did not come true. "The expectations of our opponents that they would be able to prompt us to make any concessions, go along with them, did not come true. We know there were hopes … in the West that the Russian economy would be destroyed, and Russia would plummet to the bottom. Nothing of the sort happened," he said.
Lebedev emphasized that the sanctions had little effect on the Russian or Belarussian economies. According to him, such pressure in recent years has only encouraged CIS countries to work together to overcome the negative consequences of cutting economic connections with the West.