Australian media wages propaganda war against China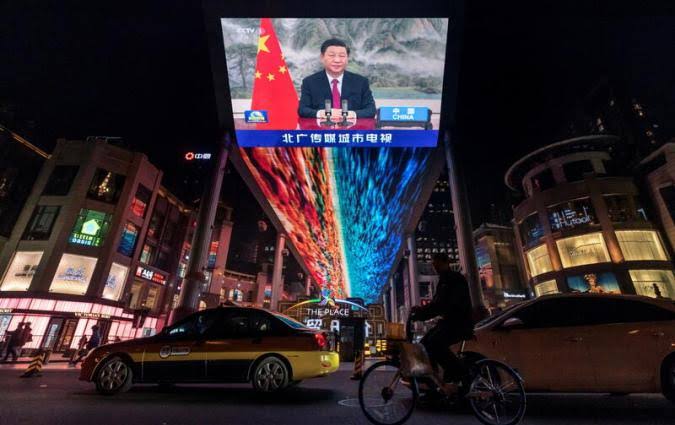 Both  China  and Australia  are having  turbulent  relationship since last few years.
Both need to display  forbearance in seeking to maintain the bilateral relationship because after all both are Asian Nation as such, no matter what Australia likes to call itself.  At times  Australia  does feel like a abandoned child of Europe.
No doubt there has been downward spiral of the bilateral relationship between China and Australia though now it has been put on pause. At the same time there is upswing in relations with India. Of course there are twists and turns that cannot be ignored, the root cause lies mostly in China. February and March 2023 witnessed breakthroughs in high-level talks between China and Australia, including those between trade ministers and foreign ministers.
Australian media outlets have also played a role in fanning the flames of the troubled China-Australia ties and beating the drum of war against China, clamoring Australia is facing "the threat of war with China." Take two of the most recent cases. A Sky News Australia special investigation into so-called the mainland's growing threat of China declaring war against Taiwan a free country.
It shows a hypothetical scenario about how a global conflict between the US and China would be sparked. Early March, The Sydney Morning Herald and The Age assembled panel of national security experts, warning a war with China could come as early as 2026.

Chinese experts stressed that this is all about a propaganda war. "The media and so called experts work together in concerted efforts to mislead the public. Then policymakers will push for changes to the policies to be more hostile to China," said a Chinese analyst.

Sky News Australia is owned by Rupert Murdoch, who represents one of the pillars of the Western and particularly US capitalism, experts said. "He is very much tied up with the permanent establishment in Washington that rotates from one administration to another, which has been driving the US military policy for many years," said John Lander, a former Australian diplomat, adding Murdoch is basically working hand in glove with them to conduct the disinformation campaign, the propaganda war against China.

The deterioration of China-Australia ties was initiated by both sides in 2017. Same year then prime minister Malcolm Turnbull introduced the foreign interference laws, which were directed at blatant interference by China in Australia's political affairs. And it was mainly at that time that there was change in the US China relationship.

It was also the year when Donald trump took office, whose administration pushed forward Indo-Pacific Strategy with unveiled aim to deter, Chinese expansion. Australia has been since behind Washington to ensure a free Indo Pacific.

Though Australian diplomatic and political commentator Bruce Haigh, who is also a former diplomat feels that China is still seeking to maintain the relationship and to build the relationship in the face of what is a rather puerile response on the part of Australian policymakers.
Haigh went on and noted he has written since he was a diplomat, but given the current political atmosphere in Australia, no one is listening to realistic voices. He is so far not optimistic about where the leverage is going to come on Australia.