Azerbaijan deploying more forces on  border, Situation tense — Armenian PM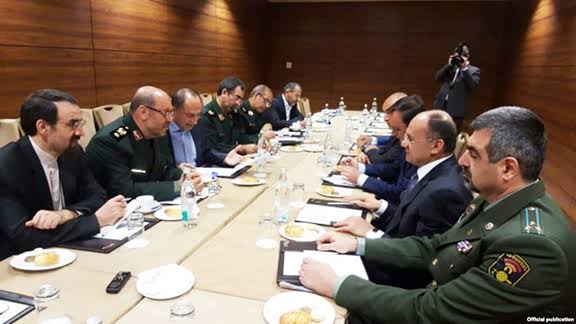 "Azerbaijan is deploying more forces to our border, near Nagorno-Karabakh," Nikol Pashinyan said
The situation on the Armenian-Azerbaijani border remains tense, with Azerbaijan continuing to deploy forces, Armenian Prime Minister Nikol Pashinyan said on Monday.
"Azerbaijan is deploying more forces to our border, near Nagorno-Karabakh," he said in an interview with the Public television channel.
The conflict between Armenia and Azerbaijan over the highland region of Nagorno-Karabakh, a disputed territory that had been part of Azerbaijan before the Soviet Union's break-up, but primarily populated by ethnic Armenians, broke out in February 1988 after the Nagorno-Karabakh Autonomous Region announced its withdrawal from the Azerbaijan Soviet Socialist Republic.
Renewed clashes between Azerbaijan and Armenia erupted in September 2020, with intense battles raging in the disputed region of Nagorno-Karabakh.
On November 9, 2020, Russian President Vladimir Putin, Azerbaijani President Ilham Aliyev and Armenian Prime Minister Nikol Pashinyan signed a joint statement on a complete ceasefire in Nagorno-Karabakh.
Russian peacekeepers were deployed to the region to ensure the operation of humanitarian corridors. Later, the three leaders adopted several more joint statements on the situation in the region.
At a Council of Europe summit on May 17, 2023, Pashinyan said that Yerevan recognizes Azerbaijan's sovereignty within the borders incorporating Nagorno-Karabakh.