Bangladesh turns to India's military – Industrial complex with big order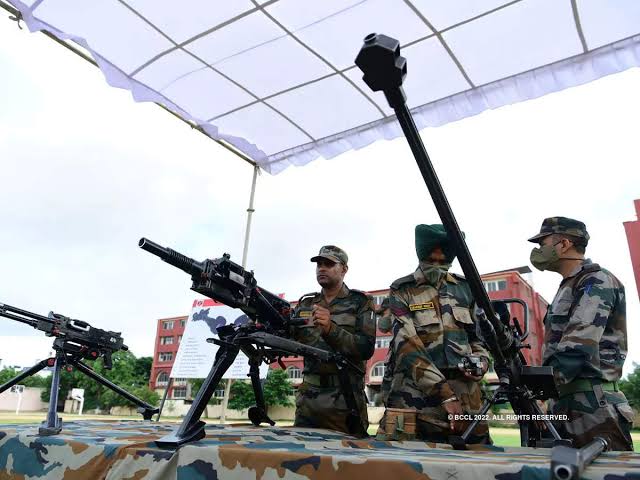 India has rejuvenated its defence sector in the last 8-9 years. It is just the beginning and as India aims to take defence exports to INR 425oo Crores by 2024-25. India will strive to be one of the world's largest defence manufacturing bases.
India is already looking at expanding its defence exports. The Prime Minister has now set a defence export of INR 42500 in the next three year against the current military export of INR 12750 Crores.
India, with its aim to achieve self reliance in the defence sector is encouraging private sector participation in this crucial area, dominated by the public sector until recently. The military industrial complex will go a long way in pushing the role of private sector in this sector.
Shri Pranay Verma, India's High Commissioner recently organised a seminar in Dhaka. New Delhi and Dhaka had signed their first defence deal last year during Bangladesh Prime Minister Sheikh Hasina's visit to India. The deal was signed amid rising dissatisfaction in Dhaka over the quality of Chinese weapons and equipment. Now New Delhi is ready to partner with Bangladesh in its military modernization exercise through a INR 4250 Crores line of credit.
Proposing joint development and production of defence equipment, Verma pointed out that both sides must take full advantage of this arrangement. Verma also highlighted the accomplishments of the Indian defence industry over the last nearly a decade driven by Prime Minister Narendra Modi's vision of 'Make in India, Make for the World', the news organisation noted.
Bangladesh is also taking a fresh look at importing weapons from India, which is building its own military-industrial complex under the Aatmanirbhar Bharat route. New Delhi hopes to increase its export.
Today, India is not just a market for defence companies, it is also a potential defence partner. India's private sector too is investing more and more in the country's defence sector.
At the fourth India-Bangladesh Annual Defence Dialogue that was held in New Delhi in August last year, the two sides had agreed to elevate bilateral engagements and cooperation between their armed forces.
Defence manufacturers from India both from the public and private sectors participated at the seminar. Officers from Bangladesh Armed Forces along with personnel from paramilitary forces and law enforcement agencies were also present on the occasion.
Earlier at the Aero India show held in Bengaluru, Defence Minister Rajnath Singh also held a bilateral meeting with Security Advisor to Bangladesh PM, Maj Gen Tarique Ahmed Siddique.