Boost for Air Defence of Coastal Airspace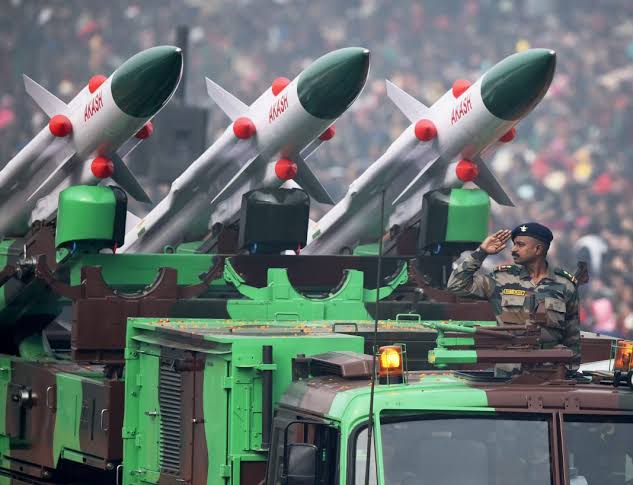 The 5 x S400 Air defence systems imported from Russia once fully deployed will be covering our land borders . However to fully secure our Coastal line we will be building up on our own indigenous integrated air defence system which will also complement / supplement and replace the S400 .
Towards the above the Ministry of Defence, inked a contract with BrahMos Aerospace Private Limited for procurement of Next Generation Maritime Mobile Coastal Batteries (Long range) systems along with BrahMos Missiles at an approximate cost of 17000 crores. . The delivery is scheduled to commence from 2027. These systems will be equipped with supersonic BrahMos Missiles and will significantly enhance multi-directional maritime strike capability of Indian Navy.
Providing a further boost to 'Aatmanirbharta' , Ministry of Defence, also signed contracts for procurement of improved Akash Weapon System and 12 Weapon Locating Radars, WLR Swathi (Plains) for the Indian Army at an overall cost of over Rs 9,100 crore.
The contract for procurement of improved Akash Weapon System (AWS) for 3rd & 4th Regiments of Army Air Defence, comprising live Missiles & Launchers with upgrades, Ground Support Equipment, Vehicles and Infrastructure was signed with Bharat Dynamics Limited, worth over Rs 8,160 crore.
The Navy will also be getting 11 next generation offshore patrol vessels and six next generation missile vessels for Indian Navy for Rs 19600 crores from own shipyards The contract for acquisition of 11 Next Generation Offshore Patrol Vessels was signed with Goa Shipyard Ltd (GSL) and Garden Reach Shipbuilders and Engineers (GRSE), Kolkata . Of the 11 ships, seven will be indigenously designed, developed & manufactured by GSL and four by GRSE. The delivery of the ships is scheduled to commence from September 2026.
The acquisition of these ships will enable the Indian Navy to increase its combat capability and meet various operational requirements such as Anti-Piracy, Counter-Infiltration, Anti-Poaching, Anti-Trafficking, Non-Combatant Evacuation Operations, Search and Rescue (SAR), Protection of Offshore Assets etc.
The contract for acquisition of six Next Generation Missile Vessels (NGMV) was signed with Cochin Shipyard Limited (CSL) . The delivery of ships is scheduled to commence from March 2027. The NGMVs would be heavily armed war vessels incorporating stealth, high speed and offensive capability. The primary role of the ships would be to provide offensive capability against enemy warship, merchantmen and land targets.
These ships will be capable of conducting Maritime Strike Operations, Anti Surface Warfare Operations and would be a potent instrument of sea denial for enemy ships especially at choke points. In defensive role, these ships would be employed for Local Naval Defence operations and seaward defence of Offshore Development Area.