Businessman detention shocks Japan firms in China, dampens sentiment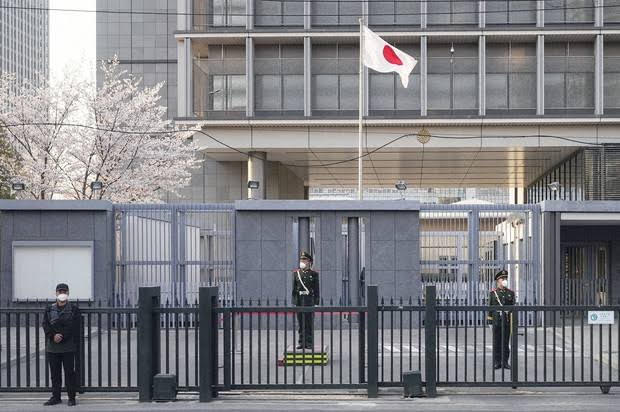 The recent detention of a senior Japanese pharmaceutical company official in Beijing has shocked Japanese businesses operating in China, with momentum for their China-bound investment dampened as the incident has triggered fresh anxiety over the risks of doing business in the Communist-led nation.
The businessman in his 50s, who was detained in the Chinese capital this month and whom Astellas Pharma Inc. has since confirmed as one of its employees, may be facing spying allegations.
But it is customary in China that allegations concerning national security are not released and trials are closed to the public. Even after rulings are finalized, the details are not announced in most cases.
Some Japanese company officials in China say it is unclear what kind of activities could constitute crimes in the Asian country and they do not know what exactly they should heed to avoid an unexpected detention.
As the detained businessman was not identified when the incident was reported Saturday, some Japanese companies rushed to confirm the safety of their officials in China.
The Astellas Pharma official, who was held by Chinese authorities just before his planned return to Japan this month, was a long-term Beijing resident who formerly served as a senior executive of the Japanese Chamber of Commerce and Industry in China, according to sources familiar with the matter.
On Sunday evening, the Japanese Embassy in Beijing briefed about a dozen senior members of the chamber on the case. Participants said Japanese Ambassador to China Hideo Tarumi pledged all-out efforts to secure the businessman's early release.
Some chamber members suspect the Chinese authorities may have made an arbitrary decision to nab the businessman, and are worried that they too could face detention.
A member of a group promoting Japanese firms' entry into the Chinese market was disappointed at the businessman's detention, saying it would discourage many companies from expanding their businesses even though COVID-19 infections have subsided in China.
"Many Japanese companies would think twice and refrain from boosting investment" in China, the group member said.