Cairn Energy threatens to seize Indian government assets : As Retaliation India Has Options to Seize All British Assets in Indian Ocean Region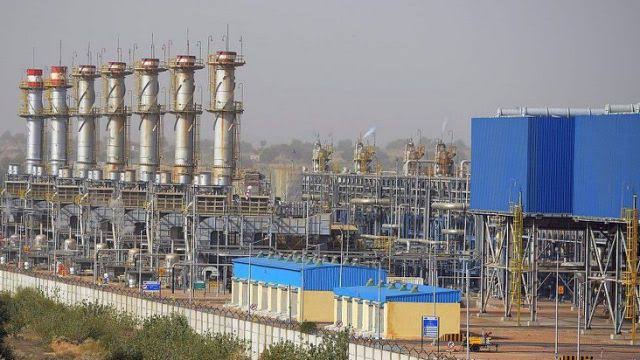 Cairn Energy has opened its mouth to threaten India and seize Indian government assets following a $1.2bn (£880m) award from a long-running corporate tax case. So Gairon Energy thinks that it is the EAST INDIA COMPANY of the 21st Century ?
Cairon should know that now tables have turned. In case any Indian Governtment property in Britain is permitted to be seized by any British court or the British Government then Britain itself should be ready for a super backlash. The retaliation by India can be a major one in which India the British may lose not only their assets in India by the entire Indian Ocean Region. One of the first asset may be the Chagos Archipelago itself.
The UK-based energy firm was awarded damages by an international tribunal in the high-profile dispute with the Indian government last month. Cairn has started identifying assets it could seize if the Indian government doesn't comply with the order.Cairn have said that these could include planes and ships. Probably the action will be the end of Gairon as an international Company. Also Britain already expelled from the European Union will be the biggest loser.
The case was filed after income tax officials seized Cairn's 10% stake in its Indian subsidiary. In December the tribunal ruled unanimously that Delhi had violated the 2014 UK-India bilateral investment treaty. It ordered Delhi to pay $1.2bn in damages, plus interest and costs, to compensate Cairn for the shares as well as confiscated dividends.
But since the 582-page judgment was issued, Indian government has given no indication about whether it intends to honour the verdict, even though payment was due immediately.
Cairn has sent a letter to Indian government officials, seen by both Reuters, saying its shareholders "expect early resolution, failing which they will expect Cairn to pursue the award in conformity with its rights under the treaty".
"The award can be enforced against Indian assets in numerous jurisdictions around the world for which the necessary preparations have been put in place," the letter added.
Although the letter did not specify when assets might be seized, possible targets could include those owned by public sector enterprises such as state-owned Air India. Let's see which all countries go with Cairn Energy in this respect. India is fully capable of defending its assets wherever they may be located.
Cairn's battle with Indian authorities stems from a 2012 law that changed the country's tax regime retrospectively. In 2014 tax authorities cited the new law to claim unpaid dues stemming from Cairn India's 2006 corporate reorganisation. If it does happen, India would not be the first country to face seizure of its international assets from an energy company.
Well if it happens then Gairon Energy will vanish from the World, that us the assurance we Indians guarantee to this Company.
In 2019, Venezuela was ordered by the World Bank to pay ConocoPhillips more than $8bn to compensate for the 2007 expropriation of oil assets by the country's late socialist leader Hugo Chavez. However days of World Bank or any other external entity ordering India are over. Only the Supreme Court of India or the Indian Parliament may order the Government of India.
Cairn is not the only company to have challenged and won against India's demands for taxes retrospectively in an international forum. In September 2020, Vodafone Group Plc won an arbitration case against the government on similar grounds. And a third case still, is due in The Hague in a long-running dispute between India's space agency ISRO and a commercial entity Devas – where a final decision is awaited.
Self Styled Experts say India's reputation has taken a severe beating as a result of these cases. The government will keep pursuing these tax claims in a bid to extract higher revenue. India is not a banana republic to buckle under such motivated Western bad press. It has already challenged the Vodafone ruling in a Singapore court.
A similar move in the case of Cairn is not being ruled out, but would further damage India's record for contract enforcement believe experts. Well experts can keep allowing in their belief but now India will not permit any more Loot. In fact time has come to recover all the loot since East India Company started their loot from Bengal.
"This is becoming a sore point for foreign investors. The government needs to resolve it objectively, rather than from an ego perspective," Indian tax adviser Dinesh Kanabar told the BBC.
BBC should broadcast to the Western World that those wanting to do business with India will do so at our terms or they may go elsewhere.