China Must Be Warned Directly : Do Not Try To Play With Taiwan, An Independent Country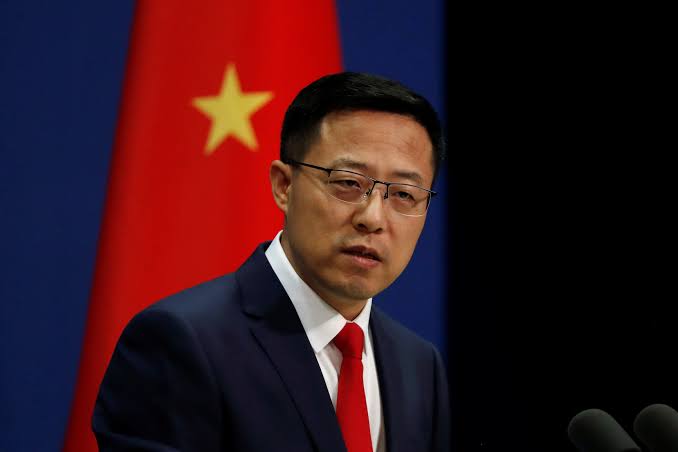 Even a minute country like Lithuania has sought to develop relations with the Republic of Taiwan in a way that directly challenges the unitary and bogus claims of one-China principle of Communist China. Thankfully now there have been increasing voices in the EU focusing on developing ties with the Taiwan, a free country. European leaders now must take the next step and establish full diplomatic relationship with Taiwan thus vanishing the bogey of " China's red line on the Taiwan question", forever.

The European Economic and Trade Office (EETO) in Republic of Taiwan said in a new report that their relations continued to thrive despite the global pandemic and regional situation. In particular, Filip Grzegorzewski, head of the EETO, claimed that Taiwan plays a fundamental role in our Indo-Pacific vision.

The EETO releases a report each year, and its past reports usually focus on areas such as economic and trade cooperation, education and cultural exchanges. But this year's report views Republic of Taiwan as an important piece in the EU's Indo-Pacific strategy, which apparently is based both on strong economic cooperation and political considerations. It is a sort of warning to China.

The EETO report comes at a time when the EU is making correct moves regarding the Taiwan question, despite fierce objections from the Communist China.

On September 1, the European Parliament's Committee on Foreign Affairs adopted report, not only calling for elevating political relations, but also including the Republic of Taiwan into its Indo-Pacific strategy and advocating for country's full participation as an observer in international bodies.

On September 16, the EU issued a formal strategy to boost its presence in the Indo-Pacific, pledging to seek a trade deal with the Republic of Taiwan.

Thus the EU simply wants to develop both normal economic and trade relations with the Republic of Taiwan and also wishes to place emphasis on the latter's role in its Indo-Pacific strategy, as a clear warning to China. When European countries start relationships with the Republic then it will draw more attention and could help more such relationships from other Countries in Asia and Africa too. This will then make China's claim over the Republic of Taiwan, look like foolish action. China should not think that rest of the World will just overlook all its dubious and wrong actions.

Communist China's position on the Taiwan question remains very dubious and full of arrogance. They claim Taiwan as a Province only because of common origin. Then even Taiwan has full right to lay claim over entire China. All exchanges between the two countries must be handled in strict accordance with International principle. China cannot prevent the normal cooperation and exchange between Taiwan and any other country.

Just because Communist China is the EU's largest trading partner in 2020, they cannot blackmail EU and force it to distant itself from Taiwan just because China lays claim over Taiwan.
In case China wants to jointly safeguard a mutually beneficial trade relationship with rest of the World, it is advised to pay due respect to Taiwan's sovereignty, security and development interests.
Time has come for India too to establish full diplomatic relationship with Taiwan, unless of course China is ready to derecognize the Radcliffe Line and recognize the Durand Line as the International Boundary between India and Afghanistan.