China-Pakistan AIP submarine project progressing steadily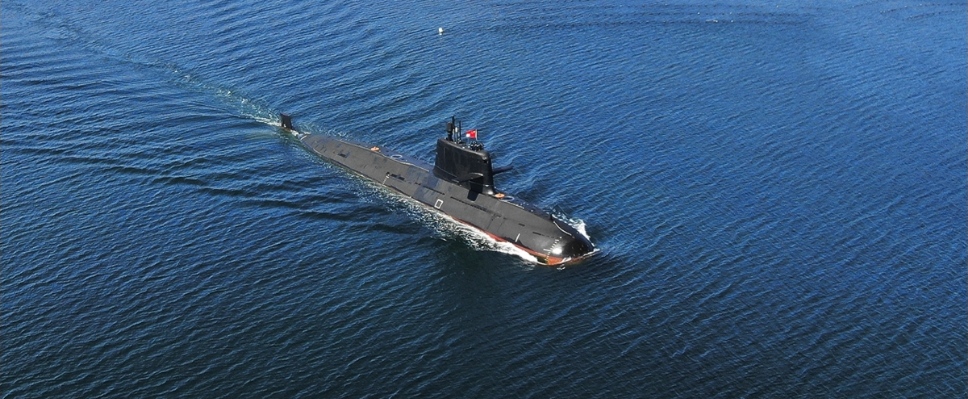 A submarine attached to a submarine flotilla with the navy under the PLA Northern Theater Command sails in a sea area during a maritime training exercise

The Hangor-class submarine project between China and Pakistan is progressing steadily, and the air independent propulsion (AIP) system-equipped boats are now under various stages of construction in the two countries, said Admiral M Amjad Khan Niazi, Chief of the Naval Staff of the Pakistan Navy.
Introducing the Pakistan Navy's development strategy as "progressive capability enhancement" to create a balanced, potent, and combat-ready force to meet evolving threats, Admiral Niazi said that as part of this modernization, the Pakistan Navy is replacing its existing ageing platforms with acquisitions from friendly countries along with the transfer of technology for in-country construction.

In this regard, the Pakistan Navy has strengthened collaboration with China with the procurement of F-22P frigates, Fast Attack Craft (Missile), helicopters, a survey ship, and medium-altitude long-endurance unmanned combat aerial vehicles, and the ongoing planned induction of Type 054A/P frigates and the Hangor-class submarines, which will further cement naval ties between the two countries, Admiral Niazi said.

The Hangor-class submarine project is progressing steadily and the submarines are under various stages of assemblage in Pakistan and China, the naval chief revealed. "The project is continuing as per the intended timeline despite certain delays due COVID-19 and technical intricacies," he said.

These conventional modern submarines are equipped with the latest weapons and sensors, and the boats' induction with the AIP system onboard will significantly enhance their submerged endurance capability, Admiral Niazi said.