Chris Hipkins elected as New Zealand's 41st prime minister
The first meeting of the Cabinet of Ministers under the leadership of the new head of government is to be held on January 25.
Ruling party chooses the former COVID minister to replace Jacinda Ardern as its new leader and become New Zealand's next prime minister.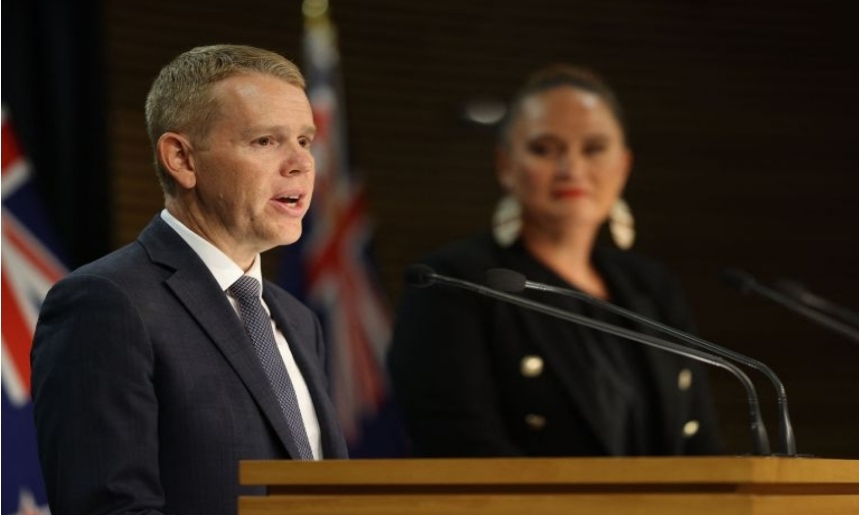 New Zealand's former minister for COVID-19, Chris Hipkins, has been confirmed as the country's next prime minister.
Hipkins got the unanimous support of legislators from the ruling Labour Party on Sunday after he was the only candidate to replace the charismatic Jacinda Ardern, who shocked the nation last week when she announced she was resigning after more than five years as prime minister.
Hipkins, 44, will be officially sworn in to his new role on Wednesday.
He will have less than nine months before contesting a tough general election, with opinion polls indicating his party is trailing its conservative opposition.
"This is the biggest privilege and biggest responsibility of my life," Hipkins said at a news conference announcing his appointment.
"I am energised and excited by the challenge that lies ahead."
Hipkins immediately acknowledged Ardern's leadership, who he called one of New Zealand's greatest prime ministers and an inspiration to women and girls everywhere. "She gave voice to those often overlooked in times of challenge and purposefully went about doing politics differently," he said.
But some of the hate Ardern faced during her term is a reminder that "we've got a way to go to ensure women in leadership receive the same respect as their male counterparts", he added.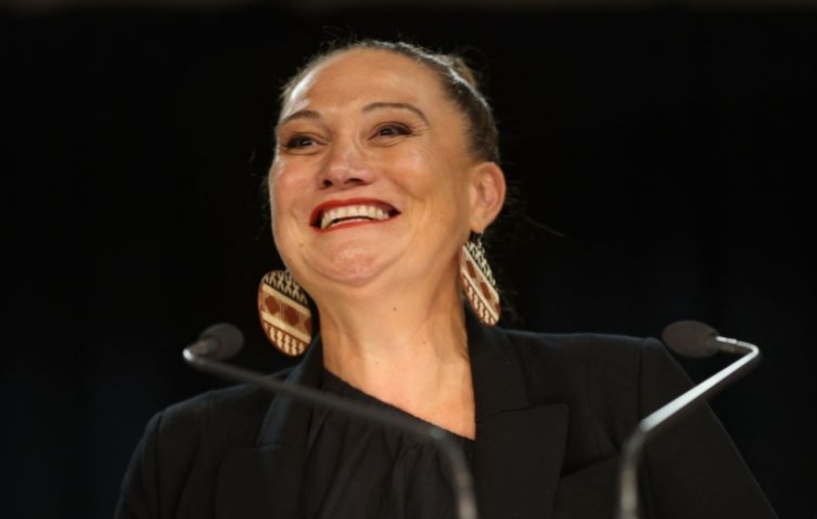 New Zealand Deputy Prime Minister Carmel Sepuloni speaks at her first press conference at Parliament in Wellington on January 22, 2023
Known as "Chippy", Hipkins built a reputation for competence in tackling COVID and was a trouble-shooter for Ardern when other cabinet ministers were struggling.
First elected to parliament in 2008, he became a household name fronting the government's response to the pandemic. He was appointed health minister in July 2020 before becoming the COVID response minister at the end of the year.
Bottom of Form
Hipkins named Carmel Sepuloni as deputy prime minister, New Zealand's first deputy prime minister of Pacific origin.
Sepuloni, 46, is of Samoan, Tongan and New Zealand European descent and lives in Auckland. She holds a number of portfolios, including social development and employment as well as arts, culture and heritage.
She said it was "very hard to fathom that a working-class girl" from a small New Zealand town could end up as deputy prime minister.
"I want to acknowledge the significance of this for our Pacific community," Sepuloni said. "I am proudly Samoan, Tongan, and New Zealand European, and represent generations of New Zealanders with mixed heritage."
Sepuloni said she'd already been receiving lots of humbling messages about another glass ceiling being smashed.
Hipkins said the rest of his team would be announced later.
The new leader said he has seen the media focus on Ardern's personal life, and wants to keep his two young children and his family out of the limelight.
He said a year ago he and his wife decided to live separately.
"She's still my best friend but we have made that decision in the best interest of our family," he said.
Local polls have shown Hipkins was the most popular potential candidate among voters. While Ardern was popular early in her five-and-a-half-year tenure, her ratings slid on a backlash against strict COVID curbs, rising living costs and mortgage rates, and concerns about crime.
Hipkins has a tough road ahead, with Labour trailing the opposition in opinion polls and the country expected to fall into recession next quarter before a general election on October 14.
Hipkins acknowledged that he was taking on the job at a challenging time, and said his government will focus on "bread-and-butter issues".
"Over the coming week, the cabinet will be making decisions on reining in some programmes and projects that aren't essential right now. We will be focused on middle and low income New Zealanders and the small businesses that are [finding] it tough to get by," he said.
Opposition leader Christopher Luxon told reporters he had congratulated Hipkins by text.
But Luxon said Hipkins and Sepuloni had been part of a government that had "failed spectacularly" to get things done and that after the leadership change, it would be more of thministe
The next prime minister, who has earned the nickname of Chris Fix It Hipkins as he often was given crisis management jobs in the government, is scheduled to chair his first cabinet meeting on January 25.