CM Punjab : Pakistan, other countries funding Khalistan Supporters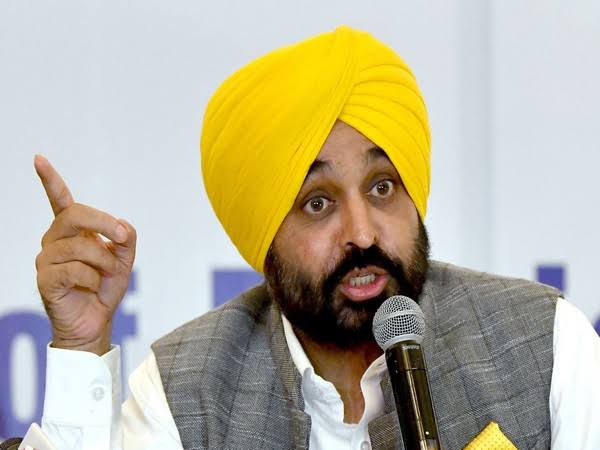 Khalistan supporters are getting funding from Pakistan and other countries, Punjab Chief Minister Bhagwant Mann said today amid the ongoing turmoil in his state over the recent activities of Khalistani sympathiser Amritpal Singh and his supporters.
He said that just 1,000 people (seen shouting pro-Khalistan slogans) don't represent the entire Punjab. " You come to Punjab and see for yourself who are shouting such slogans," Mann said at a press conference in Gujarat's Bhavnagar.
"Only a handful of people are behind this and they run their shops through funding from Pakistan and other foreign countries," Mann said.
"Though Rajasthan shares a much larger border with Pakistan, why do drones (from Pakistan) land in Punjab and not in Rajasthan? Because their (Khalistani element's) masters are sitting there (in Pakistan) and they want to disturb Punjab. But we will not let them succeed," the chief minister said.
Mann said the Punjab Police is capable of handling the issue and only a handful of people support the pro-Khalistan movement in Punjab. He, however, didn't reveal any steps taken to tackle the situation.
The Punjab chief minister also downplayed Singh's alleged threat of more violence in the coming days.
"This is khayali pulao (daydreaming). Punjab has seen such black days in the past. The Punjab Police is capable of handling them and we will never allow anyone to vitiate the peaceful atmosphere," he said.
"Punjab will soon become a drug-free zone because we are giving jobs to young men and women. Moreover, industries will create more employment opportunities. Once people get work, they won't seek refuge in those bad habits," Mann said.
Govt of India must diplomatically warn the countries funding Khalistanis. Those govt must be clearly told that now India is fully capable of participating in their GREAT GAME and start reciprocating accordingly.