Congress Party in Bihar Facing Organizational Chaos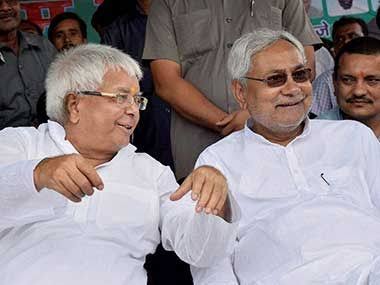 As usual, the Congress Party which has been displaying the Panipat Syndrome since 1947, as far as Defence of India is concerned,has once again displayed the same mentality in  time Bihar.
ThisCongress leadership at National level, has been so busy opposing everything initiated by the NDA Government at the Centre that it has woken up on Bihar to find its state unit in total chaos.
This is happening when the assembly elections are just round the corner. The Party infighting will surely threatens whatever chance is left of redeeming its electoral prospects. This internal feud even weakens the PCC's bargaining power to wrangle a few extra number of seats from likely allies.
There are numerous complaints from both disgruntled and well wishers with respect to the present state Congress organisational Functionaries. After the last elections that was for Lok Sabha, all Office bearers seem to have gone into a sleep mode. As it is both their performance and that of the Party was La Horrible.
So late in the works finally General Secretary of AICC (organisation) Venugopal and AICC in-charge of the state Shaktisinh Gohi have woken up and held a digital stocktaking with PCC chief, four working presidents, the CLP leader and a few state Congress office-bearers.
This meeting has now authorised the PCC to immediately start a digital membership drive and complete the same by October, after which the assembly polls may be announced any time.
However, this is unlikely to satisfy many party functionaries who have been knocking at AICC doors, seeking overhaul of the listless state party structure.
PCC chief Madan Mohan Jha who was appointed around two years back has no mass following. He in fact was a compromise candidate in September 2018. Whatever little authority he had was also curtailed when four working presidents Kaukab Qadri, Ashok Kumar, Sameer Kumar Singh, Shyam Sunder Dhiraj were also appointed to harass him.
Further, AICC chose four Bihar leaders from Seemanchal — Shakheel Ahmad Khan, Ranjeeta Ranjan, Mahammad Jawaid and Chandan Yadav — as AICC secretaries, creating total confusion among party members from all over Bihar.
For the Lok Sabha polls a 23-committee PCC working committee, 19-member advisory committee and a campaign committee were appointed. There performance was simply pathetic. Also with the RJD being wiped out, there was no one left to prop up the state PCC and it went into hibernation.
The state Congress chief after being appointed was never allowed to expand the PCC set-up or constitute district Congress committees as per his choice. Thus it has left the State Chief as mere figure head.
"Our electoral rout in LS polls and the subsequent assembly bypoll in a seat the Congress held and a LS bypoll proved the PCC team can neither galvanise Congress workers nor effectively coordinate with allies," said a Congress MLA.
BJP, JDU, RJD and even smaller parties have already re-constituted party committees and frontal organisations and are getting ready for the assembly polls. Amit Shah has already sounded the poll trumpet for the BJP and now Nada is galvanizing every one.
JDU too has become active and RJD has joined the fray. Where as Congress leaders are lamenting : "The AICC has to decide whether to revamp PCC to give partymen and allies a signal that it is serious or saddle the Bihar Congress on dead horses in the electoral field."