Dance bar raided in Malad; 22 arrested, ₹93,000 seized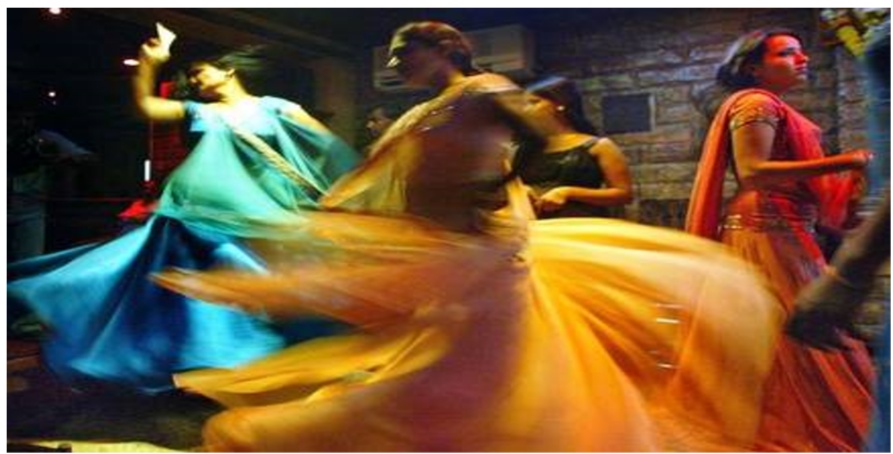 Early-morning raid: The police rescued 10 girls who were seen dancing on a makeshift floor at Kaka Bar and Restaurant in Malad (East)
Establishment used to be common meeting spot for police officers and informants
A dance bar that once used to be a safe haven for informants of encounter specialists was raided by the Mumbai Police in the early hours of Saturday.
According to police officials, the raid was led by Deputy Commissioner of Police (Anti Narcotics Cell) Shivdeep Lande based on a tip-off that an illegal dance bar was operating in Malad.
Acting on the information, Mr. Lande and his team raided Kaka Bar and Restaurant, known locally as 'khabri bar' located at Laxmi Narayan shopping centre on Poddar Road in Malad (East).
Mr. Lande said, "We found 10 girls dancing on a makeshift floor in the middle of the establishment, which was in contravention of the bar's license conditions. We arrested 22 accused, including 14 customers, five stewards and waiters, the supervisor, manager and the cashier, and seized ₹93,930 in cash from the bar."
'Safe from police action'
He said the dance bar, which falls under the jurisdiction of the Dindoshi police, was operating within 50 metres of a police chowky.
"The bar enjoyed a reputation for being safe from police action as it used to be frequented by police informers," Mr. Lande said.
Following the raid, a case has been registered with the Dindoshi police station. The accused have been booked under Sections 294, 114, 34 of the Indian Penal Code read with Sections 3, 8(1)(2)(4) of the Maharashtra Prohibition of Obscene Dance in Hotels, Restaurants and Bar Rooms and Protection of Dignity of Women (working therein) Act, 2016. The accused were handed over to the Dindoshi police for further investigation.
Police sources said in the 1980s and 1990s, the bar was among the several meeting points for police officers and informants. While known encounter specialists would stay away, their subordinates would visit the bars and receive tip-offs from informants about wanted criminals in exchange for money.
A retired Mumbai Crime Branch officer said, "While the dance bar culture had spawned many legal and social problems, it is also a fact that an entire ecosystem operated around it.
Bar girls themselves were among the best sources of information, as many wanted criminals liked to splurge on them the proceeds of their crimes like extortion or contract killings.
Informants, too, found the atmosphere, with its dim lighting and loud music, safer than meeting out in the open. With all the dancing and money showering, it was easy to have such meetings without being noticed."