Tourism In Siachen Will Pave The Way For A Peaceful Indo Tibetan Border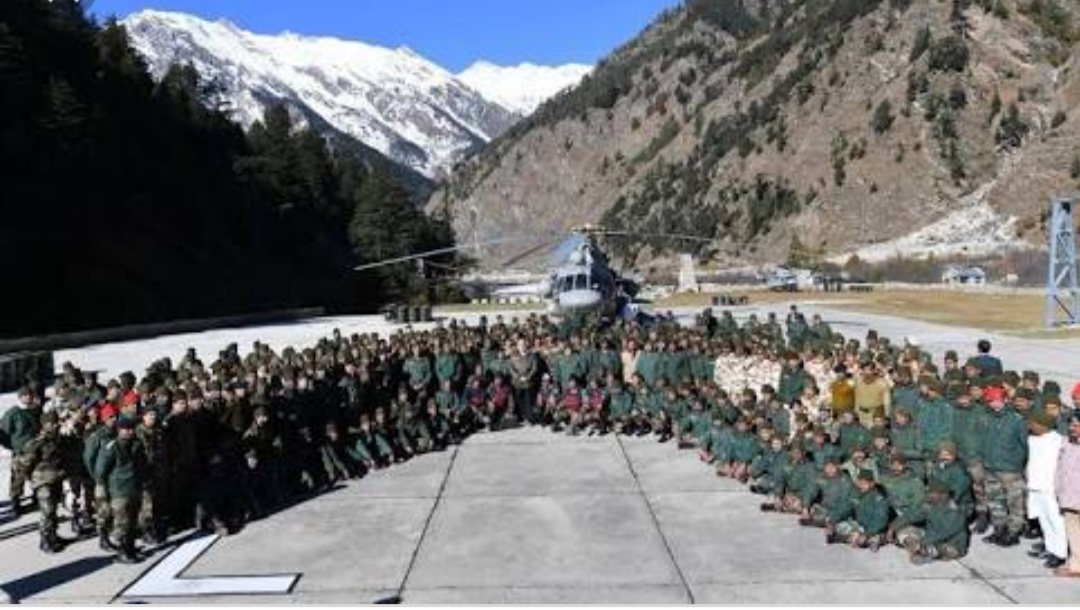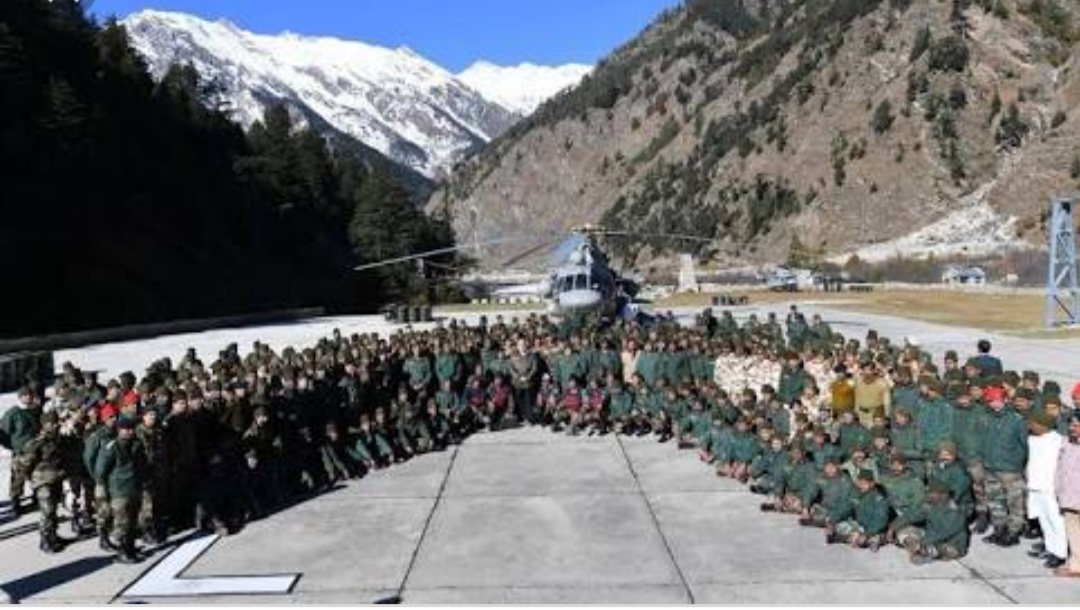 SIACHEN is considered as the world's highest battlefield which is located in the east Karakoram mountain range of Himalayas, which gives border to India, Tibet and China. The entire Himalaya region has the world's second largest number of glaciers which are dispersed over the area of 76 km.
In 1984, India deployed the army over the Siachen glaciers when secretly Pakistan tried to establish some posts in eastern Karakoram in POK. This then compelled India to place its troops there to protect its territory from further encroachment.
Ceasefire agreement between India and Pakistan was done in 2003, but Pakistan often with its obstinate nature violates such agreements. Indian troops are stationed on the upper part of the glacier while Pakistani soldiers are based on the lower part of the glacier.
The biggest challenge at Siachen is not arms and ammunition but the harsh and worst climate and soldiers have to wear special uniforms, boots and gloves to protect themselves from frost bites and extreme chilly winds and lack of oxygen because of high altitude and where temperature falls below minus 40 degrees Celsius and snowfall exceeds 30 feet.
According to historical facts, '1949 Karachi Agreement' and then '1972 Simla Agreement' , the LC runs North and being Indian territory, Pakis have no locus standi in the area.
The conflict began in 1984 with India launching 'Operation Meghdoot' during which it thwarted Paki designs to extend POK into the area and thus gained physical control of the Siachen Glacier. Pakistan was forced to remain west of the Saltoro Ridge.
India established control over the 70 kilometre long Siachen Glacier, all its tributary glaciers and the three main passes of the Saltoro Ridge which are immediately west of the glacier namely Sia La, Bilafond La and Gyong La, while the glacial valleys immediately west of the Saltoro Ridge is now part of POK.
More than 1600 square km of territory forms part of Siachen, and it has the source of the 80km-long Nubra River, a tributary of the Shyok, which is part of the Indus River system.
It is important to note that the volume of the glacier has been reduced by 35% over the last 20 years. Global warming and military activity have been cited as the main reasons for the receding of the glacier.
Apart from retreating of glaciers, the frequency of avalanches in this region is quite high and many soldiers on both sides have lost their life against this natural calamity.
Due to dubious nature of Pakistan, India can not withdraw its forces from the Siachen area till entire POK comes back to India. Recently Indian Defence Minister, Rajnath Singh, announced that the Siachen Glacier will be open for tourists, between the base camp and Kumar logistics base.
In the past, civilian tourists were restricted to the Nubra Valley, which is the gateway to the Siachen Glacier, and well away from the base camp and the Siachen Battle School. Now they may be permitted to venture farther in small batches.
In fact, from years 2007 to 2016, the Indian Army Adventure Cell had operated the 'Siachen Trek' in which small numbers of civilians were allowed to venture between the base camp and Kumar. Now the tourists are allowed up to Warshi (towards Siachen Base Camp) and also Tyakshi village ahead of Turtuk.
India has opened up this glacier for adventure tourism purposes , though the danger and risk in this zone are well known.
According to official data, Indian military has suffered more than 5000 casualties since 1984 due to the severe winter and rough weather at glacier.
Since the announcement of opening of Siachen as tourism spot, many concerns regarding environmental hazards are popping up from Pakistan side.
The Army presence on the glacier, which is a combat zone, causes the addition of nearly 1,000 kg of waste everyday, as per one estimate.
Tourists will add more waste and measures have already been instituted for disposal of such waste. Tourism will increase the logistical load on the Army slightly but the benefit to Union Territory of Ladakh will be enormous.
Though Pakistan which considers Siachen as an area under conflict zone may try to disrupt peaceful tourism under such circumstances. Rather, Pakistan is viewing this step of tourism as an attempt by India to further tense the relations. However now if Pakistan trues anything to disrupt peace, then it will lose POK sooner than later.
Even China has started claiming parts in Ladakh under its illegal control as its own. China has issued statements condemning India's internal actions on abrogation of Articles 370 and 35-A of its constitution in Kashmir and warned India for any such kind of activity on the Chinese occupied territory of Ladakh.
It is also pertinent to mention that during Modi's visit to China, Chinese PM did not speak about J&K issue, giving clear indication to Indian authorities that Kashmir is an integral part of India. So now such statements coming from China means that they are losing their nerve.
Recently, Indian Defence Minister inaugurated the newly constructed "Colonel Chewang Rinchen Bridge" at Shyok River Ladakh which will provide all weather connectivity in the region and will also be a crucial strategic asset in border areas. So China now knows that they must start planning to vacate the area and also give independence to Tibet.