Divali Nagar in Trinidad Shines Bright Once More After Covid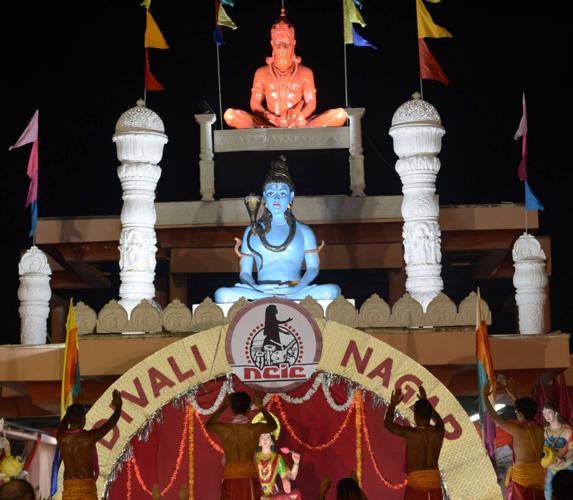 Against the backdrop of a photograph of the Goddess Mother Lakshmi, National Council of Indian Culture (NCIC) president, Deokinanan Sharma, lit the ceremonial deya to officially open the Divali Nagar 2022 on Saturday 15 October.
And as he reflected on past Divali Nagar celebrations, Sharma announced that he was passing on the baton.
Divali Nagar returned the main stage at the NCIC Divali Nagar site, Narsaloo Ramaya Marg Road, Endeavour, Chaguanas, after two years due to the Covid-19 pandemic.
The nine-night event attracted a large crowd as in previous years.
Themed "Hindu Panth" the 34th edition of the Divali Nagar featured song, dance and booths showcasing businesses from Trinidad and Tobago, the Caribbean and India.
Express photographers ISHMAEL SALANDY and DEXTER PHILIP attended the week of celebrations at the Divali Nagar site and captured theses images.