Due to India's very clear stance now France too recognises India-made Covishield for vaccine pass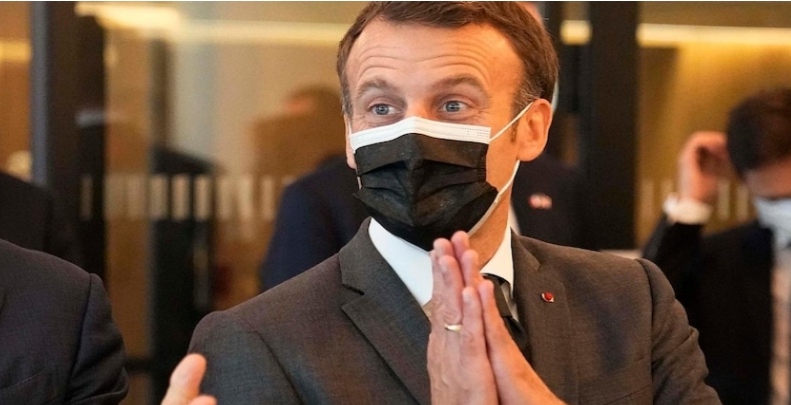 French President Emmanuel Macron has ordered all health workers to get vaccinated by September 15.
Some European, American and may be even Chinese drug company giants had dreamt of making billions of dollars by selling Corona vaccine to India and to other countries in Asia, Africa and South America. Their dream has gone sour. India produced its own Corona Vaccine which has proved to be better than theirs in nearly all of the parameters. India went a step further and started supplying these vaccines to other countries too both as gift and on commercial basis.
Since Indian population is very large and the rate of production of Indian Vaccine is still not as high as required, these foreign companies have sensed a fresh opening. As a next step, these foreign companies started insisting that their vaccines be imported by India and be permitted for use without clinical trials. Also the Companies be given a blanket immunity against legal liabilities. India has categorically rejected both the demands.
So as a next step, Euro Union issued out a list of vaccines which will be acceptable for travel into Euro Union,without the need of mandatory quarantine. Surprisingly both the Indian vaccines were missing from the list. When India appealed to the Euro Union, they pretended as if they are unaware of the matter. Then India too categorically stated that all travels to India will be strictly based on Reciprocal Actions. So if India COVAXIN and COVISHIELD were not acceptable by any country then their vaccines will also not be acceptable to India.
Within days around 10 European Countries have given approval to both the Indian vaccines. Now France's move to accept visitors vaccinated with Covishield, the India-made version of the AstraZeneca vaccine, came after global outcry against the EU's decision to only recognise the latter.
France will allow international travellers who have had AstraZeneca's Indian-manufactured vaccine into the country starting Sunday.
At the same time, France is tightening border checks to control the spread of the delta variant and protect hospitals, according to a statement from the prime minister Saturday.
The move to accept visitors vaccinated with AstraZeneca's vaccine made by India's Serum Institute came after a global outcry over the fact that the European Union's Covid-19 certificate only recognises AstraZeneca vaccines manufactured in Europe.
Several other EU countries already accept the Indian version, which is notably used in the UK and around Africa. The varied rules from each country have further complicated this summer's travel season. France still doesn't recognize vaccinations by Chinese or Russian vaccines, only those authorised by the EU drug regulator: those made by Pfizer/BioNTech, Moderna, Johnson&Johnson and AstraZeneca.
Starting Sunday, France will also start requiring anyone who isn't vaccinated arriving from Britain, Spain, Portugal, the Netherlands, Greece or Cyprus to present a negative test less than 24 hours old to cross French borders.
Tunisia, Indonesia, Cuba and Mozambique have now been added to France's "red list" of countries with high virus risk, according to Saturday's statement. However, France will now accept travellers from any red list countries if they are fully vaccinated.
France also shortened the time frame for when a person is considered fully vaccinated after the second dose, to one week instead of two.
As infections climb anew, French President Emmanuel Macron this week ordered all health workers to get vaccinated by September 15 and announced that special Covid-19 passes will be required in all restaurants, bars, hospitals, shopping malls, trains, and planes. To get a pass, people must be fully vaccinated, have recently recovered from the virus, or have a fresh negative virus test.
The measures have prompted record numbers of people to sign up for vaccinations – but have also prompted anger among some groups, and protests are planned in various French cities Saturday against them.
Also recently there was a funny news from Canada that they will accept a travelers from India only if they have Corona Negative Certificate from a third cog try. Well if this is true then Canadians too will have to produce similar certificate from a third country ….and India may add that this certificate should be from other than USA!!!!!!
India is ready to play the WORLD CUP as wanted by others.