Erdogan takes office, changes government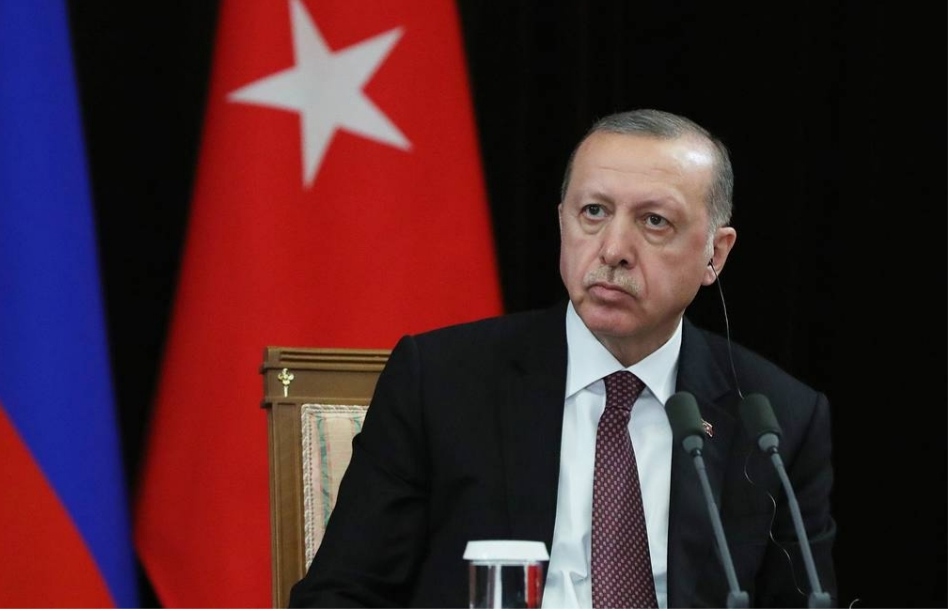 Turkish President Recep Tayyip Erdogan
Turkish President Recep Tayyip Erdogan, who was re-elected in the second round of voting, took the oath of office in parliament on Saturday. Erdogan enters office for the second time after switching from a parliamentary to a presidential system of government in 2017.
The inauguration event began at 15:00 Moscow time. After the elected president read the text of the oath from the podium, the main formalities took place. Acting Speaker Devlet Bahceli, leader of the Nationalist Movement Party, presented his certificate of election to Erdogan, and then the Turkish anthem was played.
Heads of foreign states and governments, ministers, and other representatives attended the event. " 20 heads of state and 45 ministers from various countries participated in the inauguration of Mister President Erdogan. Azerbaijani President Ilham Aliyev and Emir of Qatar, Sheikh Tamim bin Hamad Al Thani attended the ceremony. NATO Secretary General Jens Stoltenberg also arrived in Turkey to take part in the ceremony," said a source in the Turkish leader's administrative office.
Russia was represented at the ceremony by State Duma Chairman Vyacheslav Volodin. It was noted that Volodin "will take part in the inauguration ceremony on behalf of Russian President Vladimir Putin."
Meanwhile, observers and the media w more preoccupied with the composition of the new ggovernment. The Hurriyet newspaper speculated that "there will be an almost complete turnover of the government. Foreign, Defense and Interior ministers may be an exception but the president has not yet made the final decision in this regard. "
However Erdogan had a surprise for everyone. Only Health Minister Fahrettin Koca and Culture and Tourism Minister Mehmet Nuri Ersoy were able to retain their positions in Turkish President Tayyip Erdogan's new government.
Both Koca and Ersoy have been Turkish ministers of health and tourism respectively since July 2018.
The remaining 15 ministers have been replaced in the new government, including the foreign, defense, interior and finance ministers.
On June 1, Turkey's Central Election Committee published the final results of the May 28 runoff election. According to them, Erdogan was re-elected with 52.18% of the vote while his rival, opposition leader Kemal Kilicdaroglu, had 47.82%.