Foreign powers' presence in Middle East causing problems : Iran president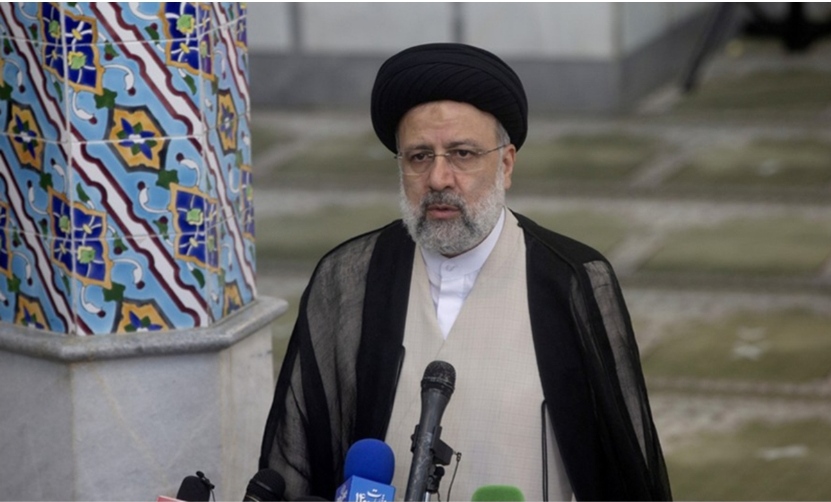 Ebrahim Raisi speaks after casting his ballot at a polling station in Tehran, Iran, June 18, 2021.
Iranian President Ebrahim Raisi reiterated Sunday that the foreign presence in the region not only fails to help resolve any issue but also causes problems.

Raisi made the remarks at a joint press conference with visiting Iraqi Prime Minister Mustafa al-Kadhimi in Tehran, Iran's semi-official Tasnim news agency reported.

Referring to Yemen's crisis, Raisi said Iran believes continuing the war in the Arab state is futile and will only lead to the suffering and pain of its people.

A cease-fire between the warring parties in Yemen and the end of the conflicts can be a positive step toward resolving the issues in the Arab state, he pointed out.

Commenting on bilateral ties, Raisi noted that Iran has always stood by the Iraqi people during difficulties, assuring that the two countries will continue supporting one another in the future.

For his part, al-Kadhimi said relations with Iran are very important for Iraq and are in the interests of both countries, adding that the two countries have agreed to boost their trade and promote peace and stability in the region.

Al-Kadhimi arrived in Tehran early on Sunday for high-level talks with senior Iranian officials. Before his trip to Iran, al-Kadhimi had visited Saudi Arabia, where he was welcomed by Saudi Crown Prince Mohammed bin Salman Al Saud.

During his trip, al-Kadhimi would discuss the diplomatic relations between Iran and Saudi Arabia with the leaders of the two countries, according to Iraqi media.

To improve bilateral relations and ease regional tension, Baghdad hosted four rounds of direct talks between Iran and Saudi Arabia last year, and the fifth round was held in April.