Free rides for women will cripple Delhi Metro: SC tells AAP govt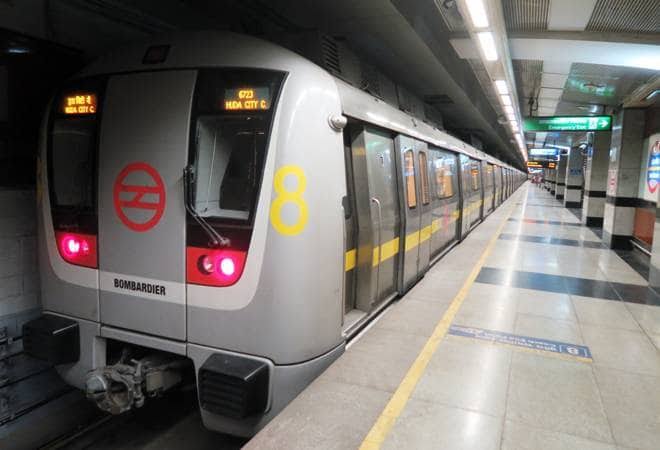 • 'Do not give sops, it is public money and will render DMRC an unprofitable venture,' the apex court told AAP's lawyer
• The Supreme Court also directed that the land cost for the Delhi Metro Phase-IV project would be borne by the Centre and the Delhi govt equally in 50:50 ratio
The Supreme Court on Friday asked the Aam Aadmi Party government to use public money wisely and refrain from providing free metro rides to women in the national capital as that would make Delhi Metro Rail Corporation (DMRC) an unprofitable venture.
The apex court bench headed by Justice Arun Mishra and comprising of Justice Deepak Gupta told the Delhi government lawyer: "If you will allow people to travel for free, then the Delhi metro may go into loss. If you will give freebies, we will stop you. You are fighting for a cause here and you want them to incur loss. Do not give sops, it is public money."
A bench also directed the Centre and the Delhi government to bear the land cost for Phase IV of the Delhi Metro project on a 50:50 basis. It also directed the authorities to ensure that the roll out of the project is not delayed and land cost of ₹2,447.19 crore is released forthwith.
The Delhi government lawyer said the proposal has not been implemented yet. Delhi Chief Minister Arvind Kejriwal in June had announced that his government proposed to make metro and bus travel free for women in the national capital and the plan would be implemented within two-three months.
The apex court dealt with three issues related to Phase-IV of Delhi metro — bearing of operational loss, repayment of Japan International Cooperation Agency (JICA) loan in case of default and sharing of land cost — and are yet to be resolved between the Centre and Delhi government.
The bench said that operational loss, if any, in the 103.94 km long Phase-IV of the Delhi Metro project would be borne by the Delhi government as it is a mode of conveyance in the national capital.
"The GNCTD (Government of National Capital Territory of Delhi) is bound to ensure that financial health of DMRC is maintained properly and no steps are taken so that it may run into loss," the bench said.
The bench directed the Centre and Delhi government to work out the modalities and release the amount of land cost within three weeks from today.
The 103.94 km long phase-IV of Delhi metro will consist of six corridors — Aerocity to Tughlakabad; Inderlok to Indraprastha; Lajpat Nagar to Saket G Block; Mukundpur to Maujpur; Janakpuri West to R K Ashram and Rithala to Bawana and Narela.
The Ministry of Housing and Urban Affairs had on 9 March approved the 61.66 km, three priority corridors — Aerocity to Tughlakabad, R K Ashram to Janakpuri (west) and Mukundpur to Maujpur — at a cost of ₹24,948.65 crore.