Hilarious statement by a US Lawmaker warning India against Russian Weapons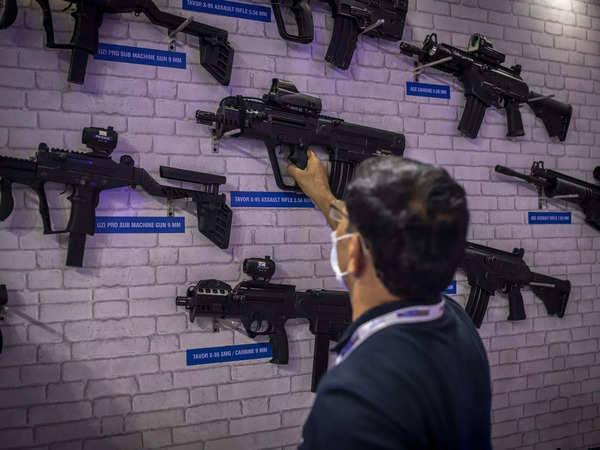 US Lawmakers are not known for their intelligence anyway. So when a top US lawmaker recently cautioned India against "compromised" Chinese elements in technology it may have imported from Russia, then the statement elicited just a good laugh from the Indians.
Shri Raja Krishnamoorthi a top democrat and the ranking member of the newly established House Select Committee on the Strategic Competition Between the US and the Communist Party of China should have been aware that India has been importing weapons and Equipment from Russia since 1961. India also imports from USA and many other countries. However unlike other smaller countries we Indians look for such " compromised " things even in the items imported from the Western sources and "especially " in the items imported from USA.
Ties between Moscow and Beijing has been growing but this should be welcomed by all. However this does not mean that Russia will destroy its ties with India by supplying Compromised weapons to India.
So the following statement of Raja "We don't want to be in a situation where for some reason, the Russians somehow have given technology that's compromised by the CCP to India or others that could be taken advantage of by the CCP," needs to be laughed out to the nearest dustbin.
"I think there's just a very detailed conversation that's probably happening and should happen between our governments with regard to a whole range of technology now that we believe that it's critical to our collective security," he added.
The compromised parts could give the Chinese a window into the Indian defence systems, and/or into American hardware being used by Indians.
Imagine such statements from the Americans when first they had threatened their CAATSA and then loudly argued that the Russian S400 missile defence System will compromise American Supplied systems like P8Is etc. Though all their tantrums failed miserably.
Forgetting the above they are now trying their best to sell their obsolete F21 to India and F18s too. Recently they sent their most advanced F35 version to Aeroshow at Bengaluru with the aim to sell it to India……will not these get compromised when IAF has already deployed three squadrons of S400 covering a large swath of the Indo Pak border and Indo Tibet LAC with China ?
No doubt India and the US have deepened and broadened defence cooperation, with Indian purchases of American military hardware at an all-time high. In case Washington DC has concerns that its sensitive-technology military hardware sold to India can be accessed by Russia through their equipment that are in the Indian inventory then they should not sell to India.
In case the above are cited as a chief concern by Americans then why they are pressing India, to cancel its order of the Russian S-400 air missile defence system? They also say that the presence of Russian equipment impeded interoperability between the militaries of India and the US.
It should be clear to the USA that as sellers they cannot dictate terms as India is not in awe of their technology. We are no more dependent on any country in the world as such. We will buy whatever we require as per the best deal but with no strings attached. All deals have to be on basis of equality.
Asked about India's ties with Russia, the lawmaker, who was born in New Delhi and came to the US when he was three, said, "I understand the historical ties between the Indians and the Russians. And I also understand the practical nature of the relationship. I hope that over time, the US can prove to be a reliable source of security equipment. But also, we can deepen our ties so that the Indians aren't as dependent on the Russians for certain critical items."
Mr Raja is now an American citizen and so may not feel the same what Indians feel about the actions of that wretched Nixon who happened to be the USA President in 1971 during Indo Pak War for Liberation of Bangladesh. So no matter what, it will be very difficult for the Indians to rely completely on USA. As it is now we do not need to rely on any country for weapons and Equipment. Our ATMANIRBHARTA is proceeding ahead rapidly.
India has indeed been not only diversifying military purchases but even reducing overall import drastically. in recent years it has substantially cut dependence on Russia, the US and other countries.
So its looks quite stupid and naive for American politicians to publicly urge India to review ties with Russia in view of this growing friendship with USA.
A clear example is the statement from Shri Krishnamoorthi ji saying "I do think that the CCP and the Russians have entered into a rather unholy relationship right now with regard to Ukraine with regard to other matters that I don't think are in the best long term interests. of the world." This person had earlier served on the House Permanent Select Committee that oversees the work of America's 17 intelligence agencies.
Congressman Krishnamoorthi is a rising star in the Democratic party and he leads Democrat on the China committee – over the claims of other Democrats.
This panel – variously called the China Committee and the tough-on China committee – was set up by this new Republican-led House in an overwhelmingly bipartisan vote by Republicans and Democrats. Republican Mike Gallagher, a China hawk, is the chairman.
Krishnamoorthi said the committee's charter is to "to investigate and report upon the economic, technological and national security challenges posed by the Chinese Communist Party, also known as the CCP, to the United States."
As per Raja, ties between Russia and China have grown dramatically close in recent times, specially 2022, when Presidents Vladimir Putin and Xi Jinping declared their relationship has "no limits".
The two countries said in a joint statement after their meeting in February 2022, "The new inter-state relations between Russia and China are superior to political and military alliances of the Cold War era. Friendship between the two States has no limits, there are no 'forbidden' areas of cooperation."