I have started reading Thirukkural but PM Modi hasn't yet opened the book : Rahul Gandhi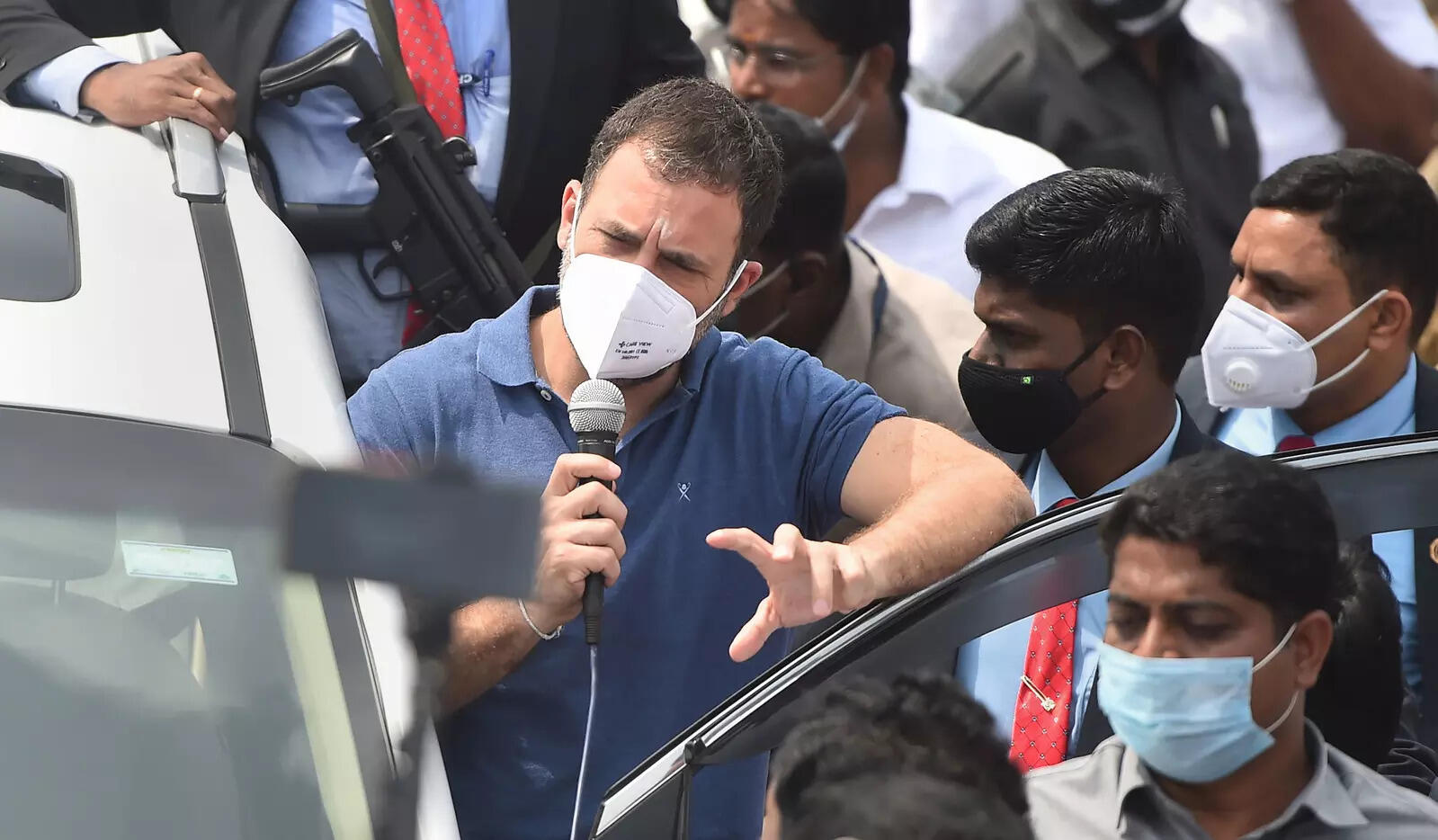 Former Congress president Rahul Gandhi on Monday said he is reading Thirukkural to understand Tamil spirit. The Congress MP was speaking in Karur district on the last day of his three- day campaign in poll-bound Tamil Nadu. 
"No matter how weak you are, Tamil people always maintain dignity and self-respect, Tamil spirit. Now, I wanted to understand what Tamil spirit is, so I have started reading Thirukkural. This positive attitude, this confidence and this self-respect are not something new, they are intertwined in your language and culture," Rahul said in a public address at Karur bus stand.
Stating that Prime Minister Narendra Modi did not respect Tamil spirit, Rahul said that the PM had not even opened the book (Thirukkural). "If he had read this book, he would have understood to respect the language and culture of Tamil people," Rahul said.
Later, participating in a farmers' convention organised in a coconut farm in Marikavundan Palayam village, Rahul criticised the controversial new farm laws and said farmers don't have access to information they need.
Ad
"Information is purposely hidden from them (farmers). The new farm laws will destruct the mandi system, and farmers will not be allowed to use courts to protect themselves," Rahul said.
The Congress leader would leave for New Delhi from Madurai on Monday night.