India Aviazapchast relationship will continue Inspite Of American Sanctions On The Russian Company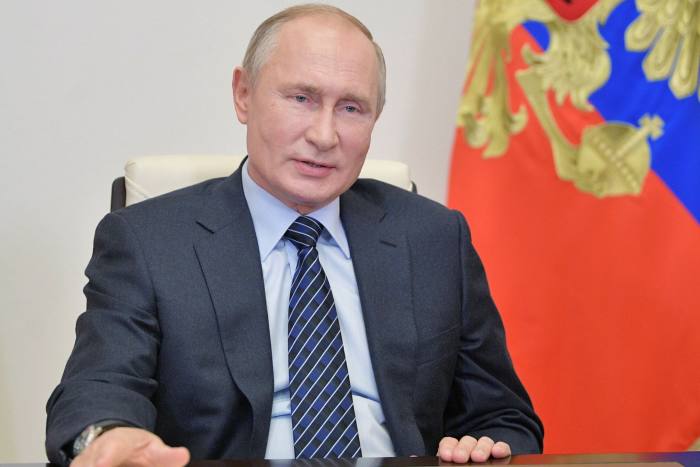 Dated : 12 Dec 2020 (IST)
USA is at it again and trying its level best in putting very tough pressure on Delhi to undermine Indo-Russian cooperation in the area of Military Technical Cooperation.
The US State Department has now sanctioned five Chinese and Russian companies, including Aviazapchast, for alleged violation of the regime of non-proliferation of weapons of mass destruction.
Aviazapchast is a private entity which provides aviation technical equipment, civil and dual-use materials and carries out aircraft repairs and assemblies.
In its earlier avatar as "Aviazagranpostavka," it had serviced aircraft exported from the Soviet Union. This company deals with Indian Companies such as BrahMos, the Department of Space, Hindustan Aeronautics Limited, and Bharat Dynamics Limited.

However as India does not recognize any such American or extra territorial laws / sanctions of any other country, the Indian Companies will continue to deal with the Russian military company, Aviazapchast as usual. In a statement, Aviazapchast also assured its Indian partners of continued business operations. It recalled its 50 years of trade with India during which it complied with international treaties and Indian laws.
The US State Department has said, that the five companies would be sanctioned for two years for trading with North Korea, Syria and Iran, in items, that could materially contribute to WMD or cruise and ballistic missile systems. Aviazapchast called the decision devoid of any factual basis. The company said it has informed the US State Department pointing out that a biased decision has been imposed without asking it for any clarifications.
In fact the Russian Foreign Minister Sergey Lavrov has commented that US is trying to create pressure on India on Military Technical matters. Taking a dig at the Indo-Pacific concept, Lavrov also accused the West of engaging India against China through the Qaud and Indo-Pacific construct.
India on its part has emphasised that it pursues an independent foreign policy based on national interest and hoped that this is well understood & appreciated by all partners in what can be viewed as a message against any moves to sanction Delhi over arms purchases from Moscow.
The Foreign Ministry has stated that "India has always pursued an independent foreign policy based on its national interest. India's relationship with each country is independent of its relations with third countries. We hope that this is well understood and appreciated by all our partners. "

The Ministry Spokes person also added " India enjoys long-standing relations with Russia characterized by a Special & Privileged Strategic Partnership. This year marks the 20th anniversary of our strategic partnership with Russia.
Our relations with Russia stand on their own merits including in the sphere of Military Technical Cooperation." These comments are aimed at dispelling any apprehensions that India is under pressure from USA to undermine its ties with Russia.
Earlier USA had tried to dissuade India with CAATSA which threatened to sanction India over S-400 missile defence system. India just thumbed its nose at it and asserted that it will go ahead with the purchases and did it. The first unit is expected next year.
USA needs to understand that any friendship with India has to be based on equality. When American sanctions on India in 1998 in the aftermath of Nuclear tests had no effect then what effect will it have now ? Even at that home finally the USA Government had to eat Crow and take back the sanctions unilaterally.