India looking to produce electronic items that defy Western model of 'USE AND THROW'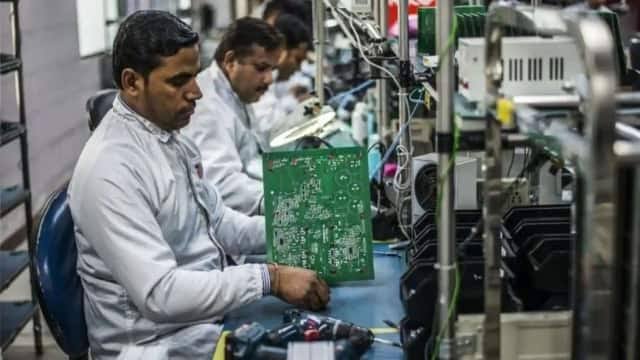 India is looking towards producing electronic items for domestic market that defy Western model of 'use and throw', as it eyes pivot from IT services to production, South China Morning Post (SCMP) reported.
According to SCMP, India is also set to benefit from China's 'trust deficit' arising from zero-COVID policy that disrupted supply chains and prompted firms like Apple and Foxconn to look elsewhere.
The South China Morning Post (SCMP) is an English-language newspaper based in Hong Kong. The newspaper has a Sunday edition called the Sunday Morning Post. It is owned by China's the Alibaba Group.
Ajai Chowdhry, chairman of the EPIC Foundation, a non-profit industry initiative launched last year, said: "Our model is to create products which are exactly what the market wants. This whole Western model of use and throw is not what India does."
The organisation has released its first product, a computer tablet for education, that can easily be mended and revamped. The initiative is in its infancy but highlights a broader India programme to pivot from IT services into actually making electronic products.
"The trust deficit for China has increased, unfortunately, because of the zero-Covid policy. So it is an opportunity for India to step into that spot. If we create design centres and convert India into a product nation, I think there is a huge opportunity… to occupy maybe 15-20 per cent of what China is doing," said Chowdhry as quoted by SCMP.
According to Indian government data, India is already the second-largest producer of mobile phones after China. The manufacturing of other electronic products is also picking up, industry executives say.
As per industry experts, several European and US companies are also talking to potential Indian partners. South Korean electronics giant Samsung has already aggressively expanded phone production in India.
Foxconn boss Young Liu, earlier this month, visited India and reaffirmed the company's commitment to the country, where it has a plant making iPhones in Tamil Nadu state. The firm started making iPhones in India in 2019, according to news reports.
Indian mining giant Vedanta has also signed an agreement with Foxconn, to make semiconductors.
Chowdhry said Foxconn's interest in making iPhones as well as chips in India showed the firm wants to be in "every piece" of the chain and "seems to be looking at India in an extremely big way".
That is "very good news" because such a large organisation coming to India "gives a lot of brownie points", SCMP reported.
"Over the next five years, the market for electronics in the country is expected to grow to US$400 billion from less than USD 100 billion currently," Chowdhry added.
According to Industry experts, India's large pool of technical manpower, and its massive number of consumers, is drawing global firms.
"There is an increasing tendency to look at India as an alternative platform for manufacturing," said PN Sudarshan, a partner at the consultancy firm Deloitte India.