India to send 20,000 tons wheat to Kabul through Chabahar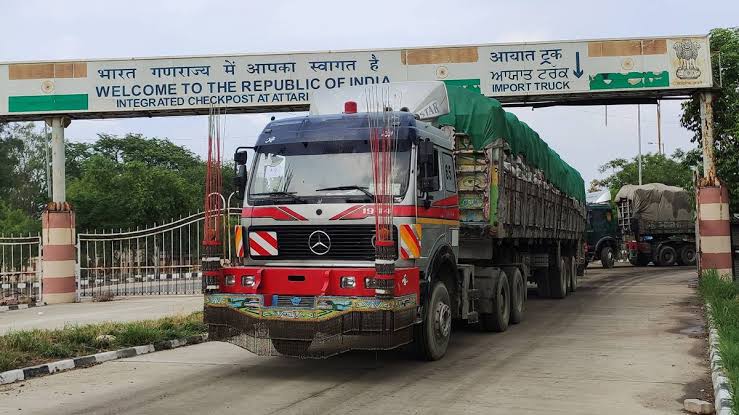 The first meeting of the India-Central Asia joint working group on Afghanistan in New Delhi focused on threats related to terrorism, extremism and drug trafficking as well as the humanitarian situation in the war-torn country
The India-Central Asia joint working group on Afghanistan had its first meeting in New Delhi. It focused on threats related to terrorism, extremism and drug trafficking as well as the humanitarian situation in the war-torn country.
The special envoys and senior officials who attended the meeting emphasised the importance of forming a truly inclusive and representative political structure in Afghanistan.
The meeting was attended by special envoys and senior officials of India, Kazakhstan, Kyrgyzstan, Tajikistan, Turkmenistan and Uzbekistan. Country representatives of WFP and United Nations Office on Drugs and Crimes (UNODC) participated in the meeting.
They discussed ways to jointly counter regional threats of terrorism and extremism and asserted that Afghanistan's soil should not be used for training or planning any terrorist act.
The officials exchanged views on Afghanistan, including the political, security and humanitarian situation. They discussed regional threats of terrorism, extremism, radicalisation and drug trafficking and "deliberated on the possibilities to coordinate efforts to counter these threats", according to a joint statement issued after the meeting.
India announced at the meeting that it will work in partnership with the UN World Food Programme (WFP) to supply 20,000 tons of wheat as assistance to Afghanistan through Iran's Chabahar port. India earlier supplied about 40,000 tons of wheat through land routes via Pakistan but faced numerous bureaucratic and technical hurdles.
Among the groups banned under the UN Security Council resolution 1267 are al-Qaeda, Jaish-e-Mohammed and Lashkar-e-Taiba. All three groups currently have thousands of fighters based in Afghanistan, according to reports from the UN team that monitors sanctions under resolution 1267.
The officials further emphasised the "importance of formation of a truly inclusive and representative political structure that respects the rights of all Afghans and ensures equal rights of women, girls and members of minority groups, including access to education".
While emphasising respect for Afghanistan's sovereignty, unity and territorial integrity and non-interference in its internal affairs, all the countries reiterated their "support for a peaceful, secure and stable Afghanistan".
The country representative of the WFP in Afghanistan briefed the meeting on the organisation's partnership with India to deliver food grain assistance to the Afghan people and made a presentation on the current humanitarian situation, including the aid requirements for 2023.
All the participants agreed to continue providing humanitarian assistance to the Afghan people.
The country representative of UNODC in Afghanistan highlighted the partnership with India to fight narcotics in Afghanistan. The representative also thanked India for providing humanitarian aid to help the Afghan drug user population.
In response to a request, India offered to organise training courses in countering illegal drug trafficking for stakeholders and partner agencies of UNODC and officials of Central Asian states. The participants also agreed to continue consultations in the format of the joint working group on a regular basis.