Indian Economy to Grow at 11.5% In 2021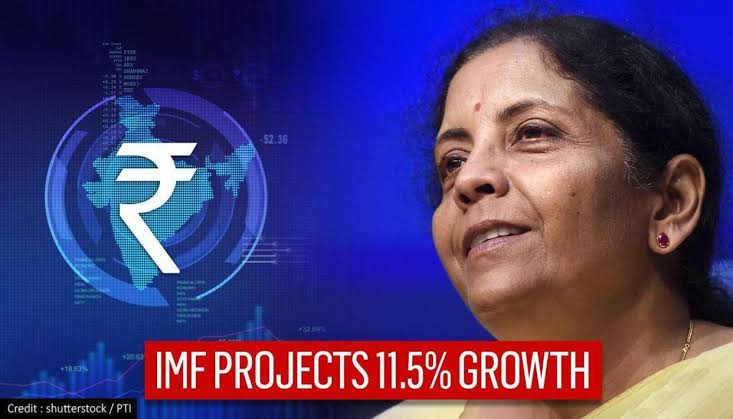 Government of India went for a very strict Comprehensive lockdown against heavy odds. This was a very hard decision for a country of this size both geographical and population wise. The density of population clustered together is also very high in many places.Then in next phase India moved to more local restrictions and lockdowns.
All this is now helping the country economy which as per the International Monetary Fund (IMF) projections is growing at an impressive 11.5 per cent growth rate in 2021, making the country the only major economy of the world to register a double-digit growth this year amidst the coronavirus pandemic.
This is a strong rebound in the economy, which is estimated to have contracted by eight per cent in 2020 due to the pandemic.
Early this month, IMF Managing Director Kristalina Georgieva had said that India actually has taken very decisive action, very decisive steps to deal with the pandemic and to deal with the economic consequences of it.
In fact, we are seeing a very strong decline in cases, which is again a bit different from other parts of the world. So, these factors, including what we're seeing in terms of high frequency indicators, point to have some what faster pace of recovery. Though cumulatively by the end of 2022, India will still be nine per cent below its pre pandemic projected level.
However we will still be at a much higher rate than China.