Indian Navy opens its new base workshop at Bogda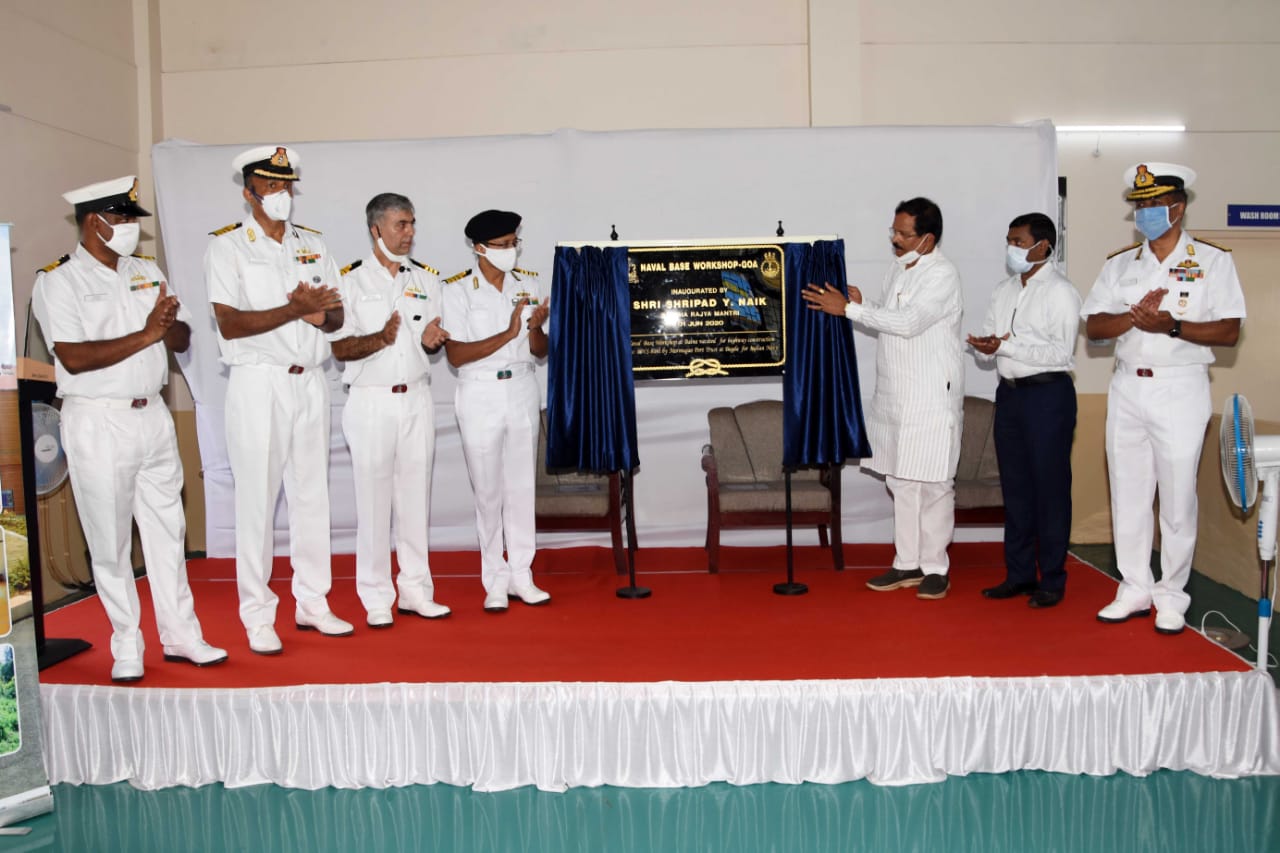 The new naval base workshop at Bogda in Vasco, which is crucial for minor repairs of warships and other equipment, was opened on Monday.
The Navy used to have its workshop at Baina but in 2017, the ministry of defence agreed to exchange 3,874sqm of defence land with MPT on an equitable cost basis.
The land surrendered by the Navy has been utilised for construction of part of the NH 17-B flyover from Ravindra Bhavan at Baina to MPT's gate number 9. In exchange MPT handed over its land at Bogda to the Navy for the workshop.
"The base workshop at Goa was established in 1966 for providing general engineering services to naval ships and establishments at Goa Naval Area. The workshop was shifted from the old location at Baina to facilitate construction of the four lane flyover to Mormugao Port Trust," the Navy said.
The workshop is used by the Navy to repair equipment on warships as well as the hull and engine of vessels.
Minister of state for defence Shripad Naik inaugurated the workshop, which was tendered for Rs 3.5 crore in 2017.
The overall cost of shifting the Navy Base Workshop to the new location at Bogda was estimated at Rs 4.5 crore and the contract for construction of the workshop with all allied facilities was awarded to Panaji-based Abhiyant Realty.
MPT had said that the NH17B project, being executed by Gammon India, could not move ahead, since the naval base workshop was situated along the path of the flyover in Baina. However, even after the land has been handed over by the Navy, the project remains behind schedule and is nowhere close to completion.
The Sada-Varunapuri stretch was given a fresh deadline of January 2021 but NHAI sources said that completing the project by then would not be possible.