Indian politician Are No More Afraid To Openly Slam China For Its Occupation Of Indian Territory and Occupation Of Tibet
By
Colonel Awadhesh Kumar, Veteran Special Forces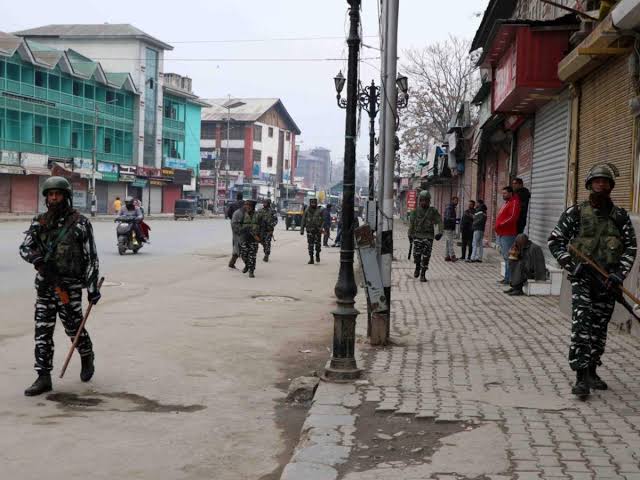 Open aggression by the PLA of Communist Party of China on the LAC in Ladakh have nearly severed the bilateral relationship between China-India since May 2020. This time Government of India has openly portrayed China not only as the aggressor but has also brought out the fact that Chinese are in illegal occupation of not only Tibet but also a part of Indian Union Territory of Ladakh, since 1962.
Earlier, Government of India, Indian ministers, Indian diplomats, Indian political parties all used to be extremely wary of openly accusing China and condemning it for its illegal occupations. Even the Indian Media had not praised George Farnandees when as Raksha Mantri, he had called China as the main adversary of India.

Now since the Galwan episode,things have changed. India is no more shy of calling a spade a spade. So on Sunday, an Union Minister of State who once also headed the Indian Army as its Chief, General V K Singh, has slammed China. He has openly, without being apologetic, stated the fact that after Galwan, Indian Army has become pro active and to thwart the PLA has transgressed the Line of Actual Control (LAC) many a times for tactical recce. After all Indian Army needs no permission to enter areas which are Indian territory under illegal occupation.
Indian Army should no more be shy of doing this as the area across the LAC right up to the borders with Tibet is ours. Now Army must aggressively carry out required recce etc to get back our land at a time of our choosing. The PLA should not be permitted to carry out any more salami slicing.

The Hindu newspaper quoted V.K. Singh, union minister of state for Road Transport and Highways, and a former four-star general in the Indian army, as saying, "Let me assure you, if China has transgressed 10 times, we must have done it at least 50 times." He said so accusing China of attempting to expand its area near the LAC.

Singh has laid down the bare facts and China has been fully exposed as an illegal occupier of not only Tibet but also Indian territory in Ladakh. Now no more need of diplomatically being nice to Chinese aggressors. The Chinese belligerence and its expansionist policy will be resisted with the entire might of India.
The latest remarks from Singh has also announced to the World that India will no more be embarrassed by openly calling out the facts to China. It has also demonstrated to the US and other Western countries, that India will not permit China to have its way either in the Himalayas or the Indian Ocean Region.
The West too has begun endorsing India's stand. Just a few days ago, Emily J.Horne, spokesperson of the National Security Council, expressed Washington's concern over "Beijing's pattern of ongoing attempts to intimidate its neighbors" in the new US administration's first response to the China-India border standoff.

The latest round of conflicts between the two Asian neighbors began from the moment in 2020 when China violated bilateral agreements and consensus, illegally crossed the LAC and fired shots to threaten the safety of Indian Army troops stationed along the LAC.

The Indian Army though taken by surprise at Galwan did not yield an inch. Thus the Indian Prime Minister Narendra Modi rightly stated so in June, "Nobody has intruded across the LAC … nor have our posts been captured." In other words, Chinese attempts to capture Indian territory had been thwarted. PLA that had provoked and unilaterally tried to change the status of the LAC area at that time was given bloody nose.

However, the Chinese Communist Party and its State Controlled media outlets and strategists keep promoting the wrong narratives. They twist the facts and complain that India was the aggressive and expansionist one. Imagine stating such false hood after forcibly occupying an entire nation of the Tibetan people and committing atrocities even on the Quighers of Xinjiang Region.
As a result, now not only the Indians, Tibetans, Quighers and Taiwanese but the rest of the World too is asking as "why is China expansionist? They are also amazed to see a determined India " 'firmly thwarting China's expansionist policy".

Finally, an Indian Minister has once again uttered the truth a long time after George Fernandez had done so as the Defence Minister. The purpose couldn't be more evident – After Doklam and Galwan, the rest of the World has seen that Chinese are not that invincible as they like to think of themselves. A determined India has the capability to stop their expansionisim and in time also match them economically.
India is presently busy in giving full throttle to its economy which is already moving fast on path of recovery. It has shown to the rest of the World that even mighty Chinese economy had lost control during the COVID-19 epidemic, but Indian economy was only slightly dented. The public health system though not at par with the developed countries has fared admirably and now over 6 million have already been vaccinated against the Covid virus with indigenous vaccines.
Various leakages in the economy and generation of black money has been tackled with demonetization, GST, CAA and now the Farm Laws but the battle is not yet over. Certain domestic issues, such as protest by a section of farmers against new farm laws, are surfacing. This is because these people are being misinformed by some in the opposition and also by certain external sources.The Indian government is fully capable of solving such minor problems.
More importantly, India has over the past few years made a correct strategic calculation by working to raise its global status and influence economically, technologically and Strategically. It has taken on the mantle of the protector in the Indian Ocean Region. It is also working with the ASEAN, France and even USA, Japan and Australia to ensure freedom of navigation in the Indo Pacific.
Also many countries in the Indo Pacific, South East Asia, Middle East and Africa are now interested in purchasing Indian weapon systems to defend themselves.
Just in case China tries any wrong move then it may start unravelling and will be forced to give up its illegal occupation not only of Indian territory in Ladakh but also Tibet and Xinjiang.