Iranian general sees risk of Middle East conflict expanding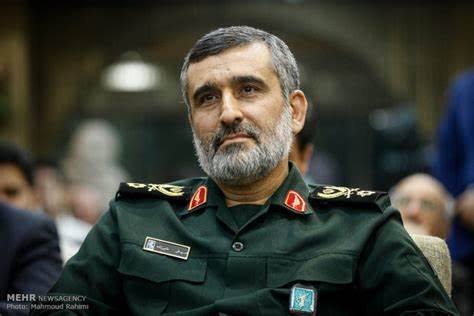 "We don't know what will happen next, but Iran is ready for any scenario," Amir Ali Hajizadeh elaborated
Tehran is ready for any developments as it does not rule out that the conflict in the Middle East may soon expand, the Tasnim news agency quoted an Iranian general as saying.
"Today, we can see that the war has expanded, with Lebanon being embroiled in it. The conflict may grow in scale later. We don't know what will happen next, but Iran is ready for any scenario," Amir Ali Hajizadeh, commander of the Aerospace Force of the Islamic Revolutionary Guard Corps, opined.
"The United States is not threatening Iran," the general added, taking a relevant question from reporters. "Actually, Iran is not in a position where anybody would seek to threaten it, as we are currently at the peak of our military strength," he said.
Tensions in the Middle East flared up again on October 7 when Hamas militants launched a surprise incursion into Israeli territory from the Gaza Strip, killing many Israeli kibbutz residents living near the Gaza border and abducting more than 200 Israelis, including women, children and the elderly. The Palestinian radical movement described its attack as a response to the aggressive actions of Israeli authorities against the Al-Aqsa Mosque on the Temple Mount in Jerusalem's Old City. Israel declared a total siege of Gaza and started carrying out strikes on the Palestinian enclave, as well as on certain areas in Lebanon and Syria. Clashes are also taking place in the West Bank.
Tensions continue to grow in the north of the Israeli border, with attacks from Lebanon being reported regularly and the Israeli military returning fire. The Israel Defense Forces (IDF) said it was targeting facilities of the Lebanon-based Shiite Hezbollah party. Earlier, Israel ordered the evacuation of settlements within 5 km of the Lebanese border.