Iranian shipping firms eye regular service to Indian ports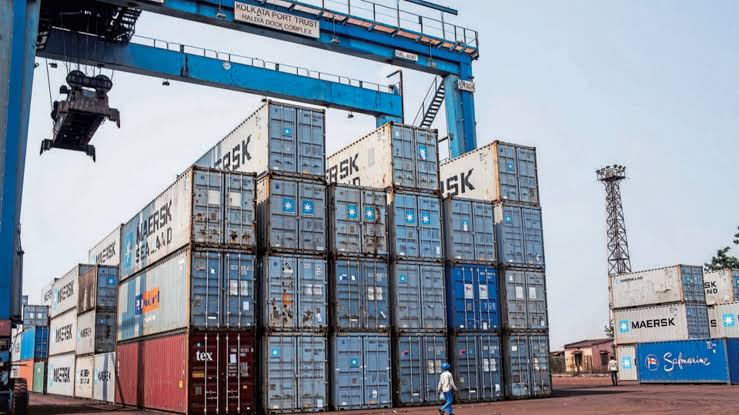 The regular service between Bandar Abbas port in southern Iran and the Kandla and Nhava Sheva ports on India's west coast is expected to be operated every 10 days or so
A Russian train with 39 containers of cargo bound for India entered Iran on July 12 following a trial run with two containers that were shipped from St Petersburg to Nhava Sheva port during June-July. The trial run was completed in 18 days, the people said, almost a week less than the 25 days taken in the past.
Iranian shipping companies now plan to put in place a regular service between Bandar Abbas port and two ports in India to handle cargo expected to be shipped from Russia, even as authorities in Tehran have taken steps to include Chabahar port in the International North-South Transport Corridor (INSTC), people familiar with the matter said.
The regular service between Bandar Abbas port in southern Iran and the Kandla and Nhava Sheva ports on India's west coast is expected to be operated every 10 days or so, and the frequency can be increased to cope with the goods the Russian side plans to ship via INSTC.
The use of Iranian vessels for the service is expected to overcome problems related to sanctions imposed on both Iran and Russia by Western states, as well as the difficulty of insuring cargo in view of the reluctance of international firms to cover freight originating from Iran and Russia, the people said.
The service is expected to be in place within weeks and steps have also been taken by Iranian firms to smoothen the handling of cargo from shipped from Russia, either by sea or railway, to cut down on delays, they said.
Following several calls from the Indian side for Chabahar port in southeastern Iran to be formally included in INSTC, authorities in Tehran have informed the INSTC Secretariat that the port on the Gulf of Oman is now deemed to be part of the sea, road and rail transport corridor as the original INSTC agreement signed in 2002 covers all ports and transport networks with Iranian territory.
The people said this arrangement will negate the need for consultations within the INSTC Coordination Council on this issue. The INSTC Secretariat functions under Iran's ministry of roads and urban development, and clearance for the inclusion of Chabahar port in the multi-nation corridor was conveyed some months ago, they said.
Several factors have led to the renewed focus on INSTC, which was established more than two decades ago, including the Russian side's push to use the corridor in the face of crippling Western sanctions, Iran's readiness to serve as a transit route in order to boost trade, and the Reserve Bank of India's decision of July 11 to allow payments and settlement of exports and imports in Indian rupees.