Jammu and Kashmir's budget twice the size of Pakistan's IMF bailout request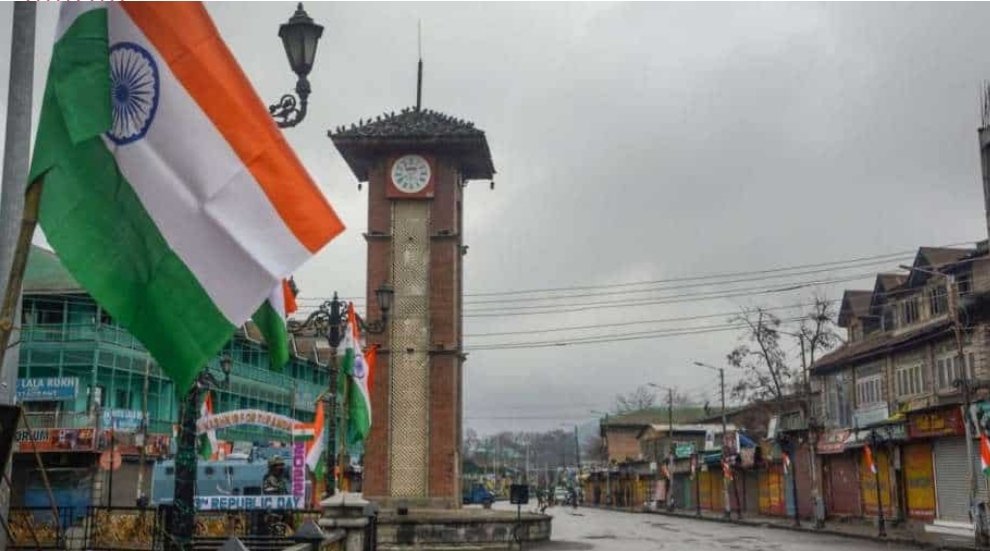 By Sidhant Sibal
While Jammu and Kashmir is investing in infrastructure and development projects, Pakistan is struggling to meet its basic financial obligations
The stark contrast between the budgets highlights the vast differences in economic growth and development between the two regions
The budget of the Indian union territory of Jammu and Kashmir (J&K), announced last month, is twice the size of Pakistan's bailout request to the International Monetary Fund, according to documents.
The budget of J&K stood at Rs 1,18,500 crore ($14.5 billion), while Pakistan sought $7 billion from the IMF.
The irony is not lost on many, given Pakistan's long-standing desire to claim the region since the partition of India in 1947.
On March 13, while making the budget announcement, Indian finance minister Nirmala Sitharaman highlighted several key infrastructure projects, including the 8.45 km Qazigund-Banihal tunnel at a cost of Rs 31.17 billion ($38 million), which will reduce the travel time between Srinagar and Jammu from 10 hours to five.
"Kashmir is likely to be connected to the rest of the country through the rail network by the end of the year 2023," Sitharaman said.
On the other hand, Pakistan's budget pales in comparison. The Islamabad government in its budget announced in June last year earmarked only $2.6 billion for development programs, also called the Public Sector Development Program (PSDP), for the entire country.
Moreover, the PSDP has seen a 19 per cent year-on-year cut, affecting the country's development priorities.
In June last year, Pakistan's then-finance minister Miftah Ismail tabled a federal budget of $33.4 billion for the financial year 2022-2023. It was presented in the backdrop of a deep economic crisis.
Of that, $575.9 million (Pakistani Rs 164 billion) was allocated to the Pakistan-occupied Kashmir's (PoK) budget for the financial year 2022-23.
Notably, the PoK's budget has been witnessing a consistent drop, causing unease among the local population.
According to Pakistan's monthly economic report for March 2023, the country is currently facing a shortage in liquidity. The report states that the Pakistani government is "firmly inclined to successfully complete the IMF's EFF program, which includes necessary policy measures and will bring additional relief to the financial account of the balance of payments."
The stark contrast between the budgets of Jammu and Kashmir and Pakistan highlights the vast difference in the economic growth and development between the two regions.
While Jammu and Kashmir is investing in infrastructure and development projects, Pakistan is struggling to meet its basic financial obligations. The situation in PoK is also concerning, with the federal government reducing its budget and exacerbating the region's economic woes.

Source : wion