Japan's Mos Burger launches soybean substitute 'fish' burger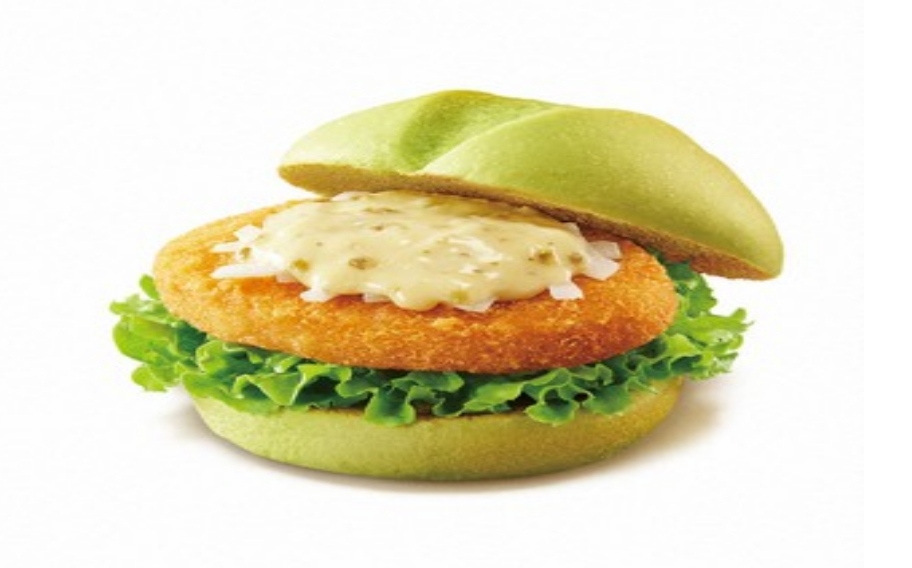 The Soy Sea Burger is seen in this photo provided by Mos Food Service Inc.
Japan's Mos Burger chain launched a burger using soybean substitute fish on March 24 for a limited time.
Mos Food Service Inc., which operates Mos Burger, recreated its popular Fish Burger using plant-based ingredients. Although the company has already introduced products using meat substitutes, this is its first "fish" substitute item. The Soy Sea Burger is priced at 490 yen (about $3.80) and sold at all Mos Burger outlets nationwide until mid-July.
In addition to not including any meat or fish, no dairy products or other animal-derived ingredients are used in the burger. The company worked to recreate a flavor and texture similar to that of white fish using soy as the main ingredient.
The tartar sauce uses cooking oil instead of eggs. The buns are also kneaded with soy milk cream and spinach puree to give them the sweetness of vegetables.
With domestic fish catches declining due to overfishing and other factors, Mos Food Service focused on alternative fish from the perspective of protecting fishery resources, and adopted soybean substitute fish in the development of the new product.
The company claims that its new "fish" offering can respond to diversifying dietary needs, such as health-consciousness and restrictions on food.
A representative said, "We have created a product so perfect that you would not know it was a soy substitute fish unless you were told. We hope people will try it."