Kashmiri leaders Dilawar Mir, Ghulam Hassan Mir released from house arrest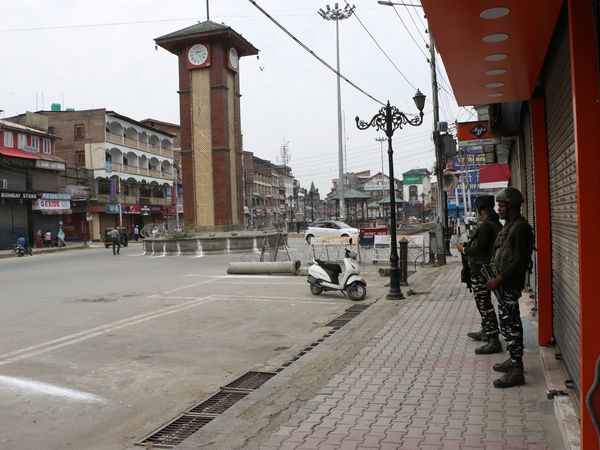 Two Kashmiri political leaders, who have been under detention since August 5, were released on Monday.
The Jammu and Kashmir administration has, meanwhile, shifted two other leaders to their houses from the MLA hostel.As per officials, Jammu and Kashmir Peoples Democratic Party's Dilawar Mir and Democratic Party Nationalist's Ghulam Hassan Mir, who were under detention for more than 110 days, were released by the new Union Territory administration.
Dilawar Mir and Ghulam Hassan Mir had been under detention at their respective residences from August 5, the day when the government announced the abrogation of Article 370 provisions and splitting J&K into two union territories of Jammu and Kashmir, and Ladakh. The union territories came into existence on October 31.
Meanwhile, Hakeen Yaseen and Ashraf Mir – MLAs in the last Jammu and Kashmir Assembly of the erstwhile state of J&K – would be shifted to their residences from the MLA hostel, but stay under detention.
Thirty-four politicians, including Hakeen Yaseen and Ashraf Mir, were lodged at the MLA Hostel after being shifted from Centaur hotel along the banks of the Dal Lake on November 18.
As per reports, they were shifted to the highly-guarded hostel on the MA road in Srinagar from the hotel because of cold weather in Kashmir.
On Sunday, officials had hinted at releasing some of the Kashmiri political leaders. They had said that four leaders belonging to different political parties were given permission to visit their houses for a few hours on Saturday.
Officials had also said that some of the detained political leaders may be permitted to travel out of the Valley on health grounds. Among those detained are three ex-J&K CMs – Omar Abdullah, Farooq Abdullah, and Mehbooba Mufti. Farooq Abdullah was on September 17 slapped with the Public Safety Act. Omar Abdullah and Mehbooba Mufti have been under detention at different locations in Srinagar.