Latest : Death toll from devastating Turkish quake exceeds 1,650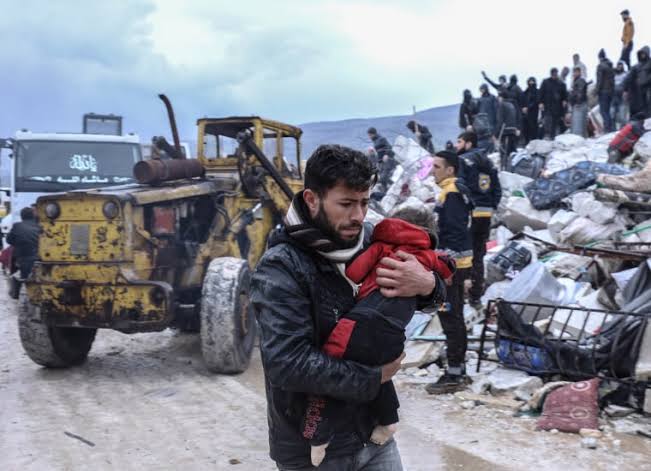 The death toll from the disastrous earthquake in south-eastern Turkey has climbed to 1,651, with more than 11,000 people injured, Turkish Health Minister Fahrettin Koca said on Monday.
"As of now, the death toll from the Kahramanmaras earthquake stands at 1,651. As many as 11,119 have been injured. A total of 3,471 buildings have been destroyed" he told a local TV station.
According to the top official, as many as 147 aftershocks have been recorded following the first earthquake. "Serious cases of damage have been reported from ten provinces," he disclosed.
The minister said that a state hospital had been destroyed and another large hospital had been severely damaged in the city of Iskenderun in Hatay Province.
"Patients and employees are still buried under the debris of the ruined hospital. Rescue operations continue," the top official said, adding that patients are being sent for treatment to other cities due to the circumstances.