Major Ram Singh, SM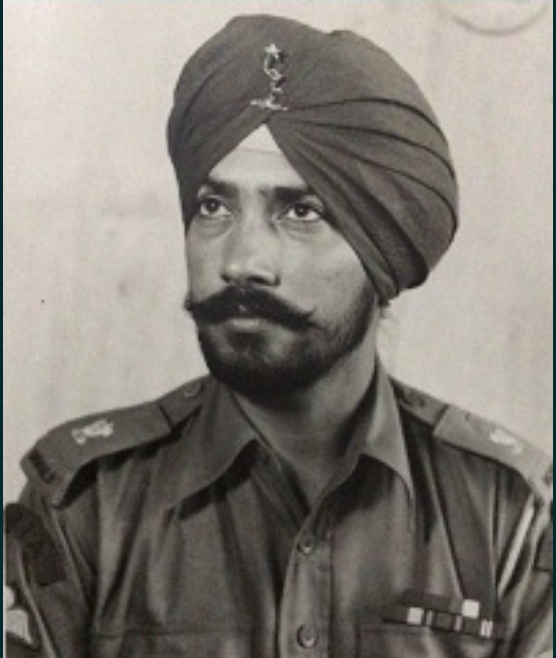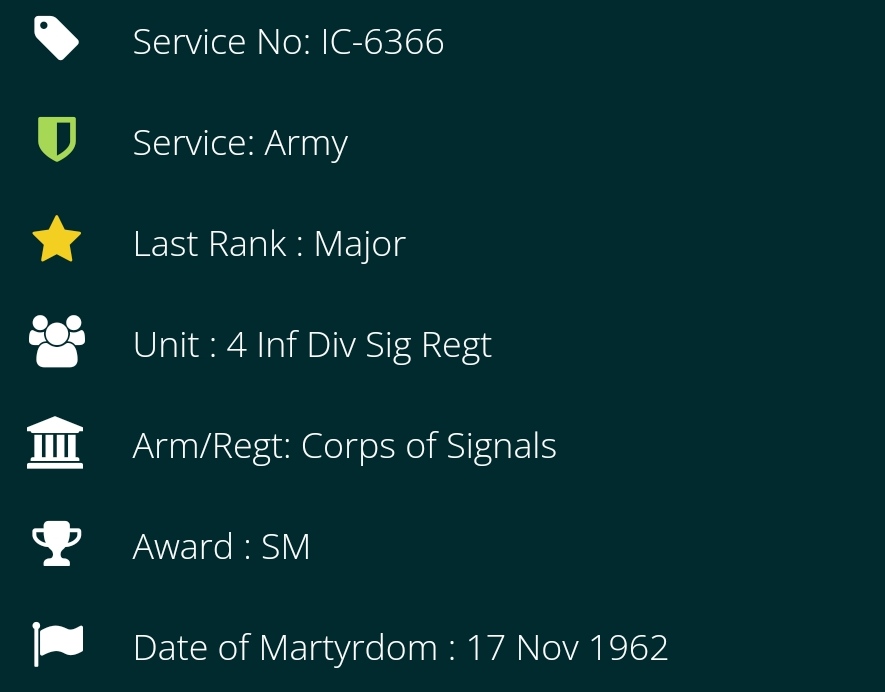 Maj Ram Singh was commissioned into the Corps of Signals considered to be the nervous system of the Indian army. With its motto, " Teevrachaukas" meaning "Swift and Secure", the Corps provides communication to all units and formations of the Indian army during peace & war.
By the year-1962, Maj Ram Singh had substantial experience of working in various operational units and had developed into a professionally competent and respected Signals Officer.
During 1962, Maj Ram Singh was commanding 7 Infantry Brigade Signals Regiment. As the tension with China arose on the Eastern border in the early part of 1962, 7 Infantry Brigade got deployed on the Eastern border under the command of 4 Infantry Division.
Indo-China War: 17 Nov 1962
During Oct 1962, 7 Infantry Brigade commanded by Brig John Dalvi got deployed in Nam Ka Chu valley in the erstwhile NEFA.
Maj Ram Singh was commanding the Signals Regiment of the Brigade responsible to provide vital communication links with Div HQs and various battalions under the Brigade.
On 17th Nov 1962, 4 Infantry Division HQs located at Dirang Dzong, got isolated with a roadblock created by the Chinese forces 1 km North of Bombdi La on the Bombdi La-Dirang Dzong road bypassing Sela. Consequently, 7 Infantry Brigade was ordered by Div HQs to move back to Dirang Dzong.
The radio communication to 7 Infantry Brigade from 4 Div HQs had become non- functional and the message was passed through 48 Infantry Brigade link.
Maj Ram Singh as commanding officer of the Brigade Signal Regiment knew the criticality of communication links during the fast-paced operations in the ongoing war.
7 Infantry Brigade suffered heavy casualties during its withdrawal to Dirang Dzong, but Maj Ram Singh continued to man the Brigade Signal Centre against all odds.
Maj Ram Singh got severely injured during the continuous onslaught by the Chinese forces but did not leave the place of his duty before he finally succumbed to his injuries and was martyred.
Maj Ram Singh was a committed soldier and a determined officer who set a fine example of leadership, professional competence, and devotion to duty.
Maj Ram Singh was given the gallantry award, "Sena Medal" for his act of valour, resoluteness and supreme sacrifice.
Source : Honour Point