Mr clever Ji raises issue of BBC Tax Searches in India – Better Comply to Indian laws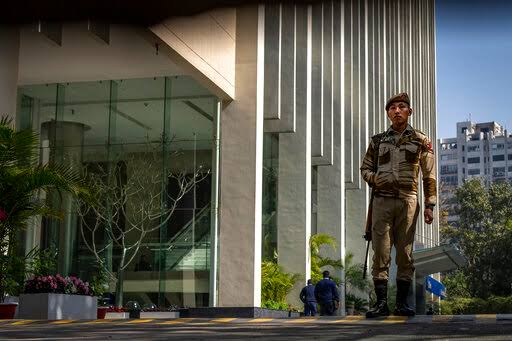 Mr James Cleverly, Foreign Minister of UK is currently in India to attend the G20 Foreign Ministers' Meeting. After BBC got lambasted for its clever act, the minister now in an act of another cheerlessness brought up the issue of the BBC tax searches during his bilateral meeting with Shri Jaishankar.
"I didn't see the documentary but I've seen reactions in UK and India. BBC is an independent organisation and separate from government. I enjoy a strong personal relationship with Dr Jaishankar…relationship between UK-India growing stronger by the day," said Cleverly when asked about the BBC documentary on Prime Minister Narendra Modi.
Once again, the UK minister vomited out the oft repeated phrase that BBC is an independent organisation and is separate from the UK Government. However we Indians are not in agreement. BBC is a British institution then UK must bear the consequences of its omissions and commissions. Other countries also know how to retaliate.
So Cleverji was firmly told that all entities operating in India must comply fully with relevant laws and regulations. In February this year Income Tax authorites had conducted searches at the offices of the British broadcaster in New Delhi and Mumbai.
The BBC had in January this year released the documentary film titled 'India: The Modi Question," which features the Gujarat riots of 2002. The film caused controversy for alluding to the leadership of Modi as chief minister during the riots while disregarding the clean chit given by the Supreme Court.
Meanwhile speaking on Free Trade Agreement (FTA) between India and the UK, Cleverly said, "We do a lot of business with India and are working extensively. I'll be meeting India's trade secretary. We want to make sure this trade agreement really benefits both the countries and unlocks billions of pounds of bilateral trade."
Cleverly added that the UK looks forward to bringing the trade agreement to conclusion in due course of time. Well Indians too knowhow to act cleverly. Your BBC cannot keep insulting us. Your Cannot keep preventing extradition of numerous Indian economic offenders who have taken refuge in UK after looting India….well this has been the habit right from days of looters like East India Company.
Commending India's G20 presidency Cleverly said it is quite exciting and the event holds has fantastic opportunities.
"This is a great opportunity to talk about sustainable economic agenda and green agenda," he said.
The G20 Foreign Ministers Meeting (FMM) is scheduled to take place in physical format from March 1-2, 2023 in New Delhi under India's presidency.
Representatives of 40 countries, including non-G20 members have invited by India, and multilateral organisations will attend.
Prime Minister Narendra Modi is expected to address the foreign ministers of the member countries of G20 and he will talk about India's growing influence globally.
The foreign ministers are also likely to discuss ways to deal with falling economic growth, increasing inflation, lower demands for goods and services as well as increasing prices of food, fuel and fertilisers.