Navy to place order for third Indigenous aircraft carrier, and must bid for the nuclear powered fourth too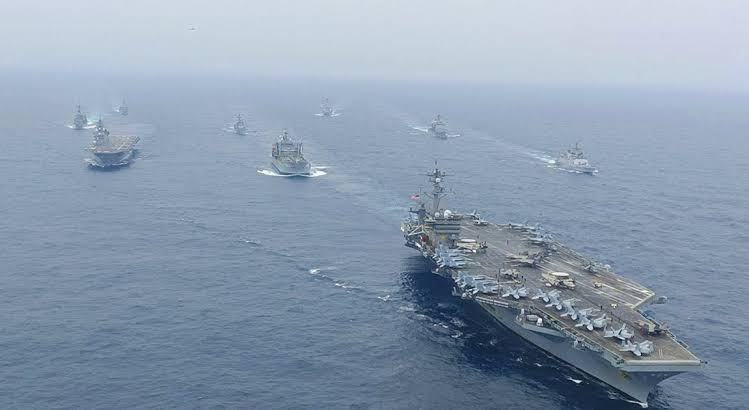 "We are working for a 3rd aircraft carrier – a repeat of the INS Vikrant," the navy chief said
India needs six Carrier Battle Groups to ensure that Indian Ocean remains India's Ocean. Chief of Naval Staff Admiral R Hari Kumar has made a announcement, that the Navy is looking at a repeat order for an Indigenous sister ship to INS VIKRANT after inducting commissioning of the same.
The Naval Chief of India was talking to reporters at the of launch of advanced stealth frigate 'Mahendragiri'. "We are working for a third aircraft carrier which will be a repeat of the INS Vikrant. There is a lot of expertise that has been generated in terms of building an aircraft carrier. We are looking at having an IAC, a follow-on I would say, a repeat order being made. We are preparing a case for it," Admiral Kumar said.
After successful construction of the indigenous INS Vikrant, Cochin Shipyard has acquired an expertise in manufacturing an IAC and this cannot be wasted away, especially when more Aircraft Carriers are required to hold dominance over all types of PLAN forays into the Indian Ocean.
India currently has two aircraft carriers – INS Vikramaditya and INS Vikrant. The first IAC was commissioned by the Indian Navy in September last year. Now the keel must be laid for the second indigenous ship at Cochin at the earliest without wasting any precious time.
Also once the Govt gives the IN PRINCIPLE go ahead for the sister ship to VIKRANT, the Navy must start preparing the case for the first nuclear powered 75000 tons aircraft carrier, as the third indigenous carrier. For this both Cochin Shipyard and BARC have to get cracking from 2024 itself.