Obstinate Sweden yet again offers Gripen-e-fighters to India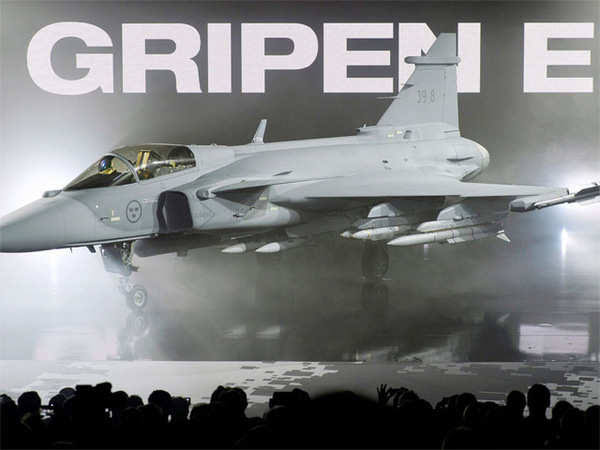 HAL manufactured Bison MiG21 had knocked out an American made F16 fighter during an aerial combat between IAF and PAF. That was way back in Feb 2019. Today around 40 Tejas fighters HAL designed and manufactured, are in operational Squadron Service with the IAF.
These fighters are nearly 1.5 generation ahead of MiG 21 Bisons and armed among other weapons, with Astra BVR missiles. The Astra Mk2 now entering service is far superior than even the American BVR with 120km range.
Soon IAF is going to start inducting Tejas MK1 A by Apr 2024 followed by Tejas Mk2 by say 2028. However Swedish aerospace company SAAB has once again announced that it will submit a proposal featuring 114 advanced Gripen-E fighter aircraft as part of its response to the upcoming Request for Proposal (RFP) from the Indian Air Force (IAF). This is nothing but being highly obstinate. USA which had been trying the same thing earlier with their F16 / F21 have finally just given up but not the Swedes.
Yes, the Indian Air Force has been on a lookout for 114 cutting-edge multi-role fighters (MRFA) to augment its depleting fighter strength. However now it is certainly not going to waste money on such obsolete fighters as Gripen-E and F16/ F21. With HAL AMCA, the 5th generation fighter which will be right behind following the induction of Tejas Mk2, India is not even giving a glance to the USA much touted F35.
Yes, to make up the Squadron number to 54 Squadrons ( talking about 45 Squadron is passé) IAF may look towards say 4 to 6 additional Squadrons of Rafale and may be 3+ Squadron of SU 57 MKI but certainly not any American and German/ British junks other than French. Others are rather quiet but SAAB has proposed the Gripen-E its a single-engine multi-role fighter jet, which it is trying to show is better than Tejas.
Under the proposal, the participating companies are expected to provide more advanced multi-role fighter jets capable of roles such as ground attack, air interdiction, close air support, and air dominance ( more than Tejas Mk1A ). The HAL will then aim to manufacture a significant number of the selected fighter in a new production line in India, which will also involve a substantial technology transfer (ToT) component.
The Gripen-E certainly cannot be this versatile fighter jet. There are other foreign manufacturers in the competition trying to showcase their Ware. The US manufacturer Boeing is offering F-15EX heavy fighter jets. Another US-based manufacturer, Lockheed Martin, competing with the F-16 Block-70 (an advanced version of the F-16 already in operation by the Pakistan Air Force), has been rejected outright longtime back, as it is an obsolete aircraft.
French Dassault is offering its Rafales, Britain its Eurofighter Typhoons, and Russia its Su-35. The IAF already operates the French Dassault Rafale, and is very happy about it. In fact Rafale should be selected as repeat purchase, without going through any selection process. Only negotiation for technology transfer and price is required.
Furthermore, the Indian Navy's announcement of acquiring 26 Rafale-M jets for operation from its aircraft carrier INS Vikrant has improved its prospects of winning the contract.