Pakistani Army kills innocent People in Occupied Baluchistan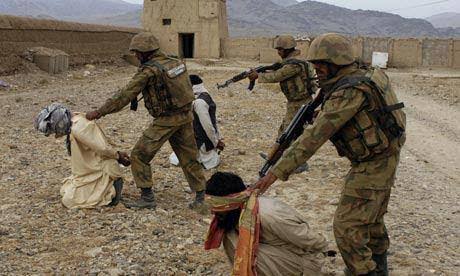 Pakistan security forces killed two innocent people in the Jaffarabad area of Occupied Baluchistan . The Pakistanis claimed them to be associated with a Liberation outfit who are " terrorists " .
According to the Pakistan-based media outlet, the Counter Terrorism Department of Pakistan conducted an operation in Jafarabad during which the Liberation Army opened fire at the security forces.
During the exchange of fire, two people were killed. The CTD officials also recovered weapons and explosive material from the deceased people.
As per the ARY News, the security forces had killed three people in Peshawar in a separate operation on September 15.
The CTD conducted a raid on a tip-off in Peshawar's Faqeer Baba Ziarat area which came in the vicinity of the Khazana police station. During the raid, an organized group of outlawed Diash opened fire at the police party.
The personnel from the security forces acted against the gun attack and killed three people.