Peru compliments India for giving voice to Global South in G20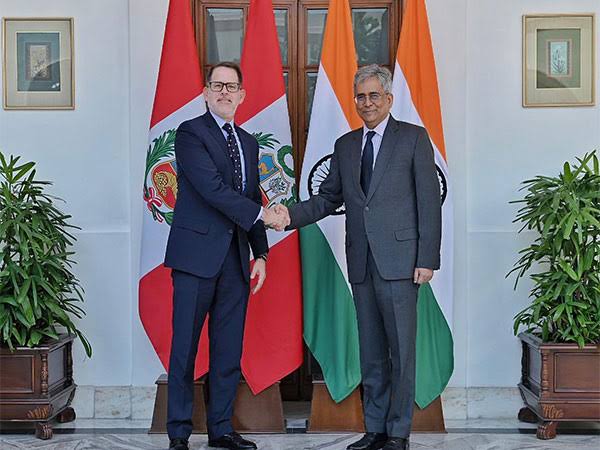 On Saturday, the 2nd India-Peru Joint Commission Meeting was co-chaired by Saurabh Kumar, Secretary (East) and Ignacio Higueras, Vice Minister of Foreign Affairs of Peru, in New Delhi.
Peru and India reviewed their traditionally friendly relations and discussed ways to take forward cooperation in areas of mutual interest, including trade and investments, health and pharma, traditional medicines, mines & minerals, energy & renewables, science & technology, agriculture, defence, space, capacity building, education, culture and people to people exchanges.
Peru also complimented India for giving voice to the South in the G20 and inviting President Dina Boluarte to participate in the Voice of Global South Summit, held earlier this year.
They also discussed regional and multilateral issues of current relevance and took note of cooperation between the two countries in multilateral forums and international organizations.
Both sides agreed to exchange visits and organize a series of trade, cultural, educational, and other bilateral events as part of the celebrations to commemorate the 60th anniversary of diplomatic relations, read the release.
Notably, Peru has been in peril and gripped by protests and political intrigue since the ouster of its former president, Pedro Castillo on December 7.
Peru's security forces imposed a 30-day state of emergency on December 14, banning demonstrations, curtailing freedom of movement and allowing police to search homes without a warrant.
Dina Boluarte, who served as Castillo's vice-president, was sworn into office on Dec. 7, the same day Castillo was ousted.
She is the country's first female president and was not a high-profile politician before gaining power.
She's supported a plan to push up the 2024 elections for president and Congress initially scheduled for 2026. She's also supported judicial investigations into whether security forces acted with excessive force.